5th Straight Conference Title For Eagles
Monty Rand Photography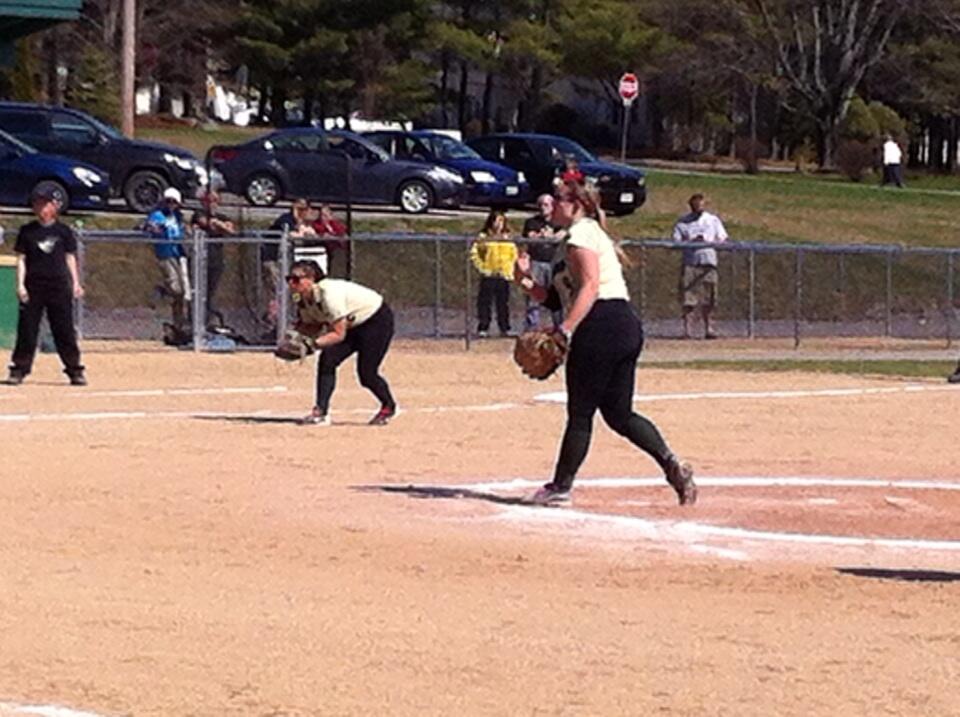 For the 5th year in a row Husson softball has captured the North Atlantic Conference Title. A 6-0 shut out of Castleton St and another strong performance on the Mound from Becca McCarty was more than enough to win the NAC title.
Husson got the bats going early with some help from sophomore Deb Colpitts who singled to left driving in the second run.  It would prove to be more then enough For Becca McCarty who continued Husson's run on dominate pitching.  McCarty gave up one hit in the second inning but then quited the Spartan bats for the next five innings to complete a one hit eight strikeout complete game.
Husson was not done in the bottom of the sixth they added 4 runs to added some insurance.  Right in the middle of the sixth inning rally was Aimee Mortensen who drove in two runs with one swing of the bat to go with her RBI in the first inning.  The four runs put the game out of reach for Castleton St. who were stuggle to hit any thing solid off of Becca McCarty.
After the final strikeout the Eagles rushed the mound for a much deserved celebration.  The victory capped off another successful season of conference play in which they soared to a 15-1 conference record.
Husson's Conference Title gives them an automatic berth into the division three national championship tournament.  Husson will receive word later this week on seeding and their opponent in the tournament.