92.9 The Ticket Events
It's a brand new season and it's time to root on the Boston Red Sox at historic Fenway Park!
The Insane Inflatable 5K is a new dynamic and extreme obstacle race, made up solely of giant inflatable obstacles and it's headed to Bangor, Maine on Sept. 19, 2015. It will challenge you, surprise you, and leave you bouncing back for more!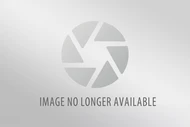 Townsquare Media presents, Rodney Carrington, Here Comes the Truth, Thursday, November 12th at 7 p.m. at Collins Center for the Arts.
Events loops navigation