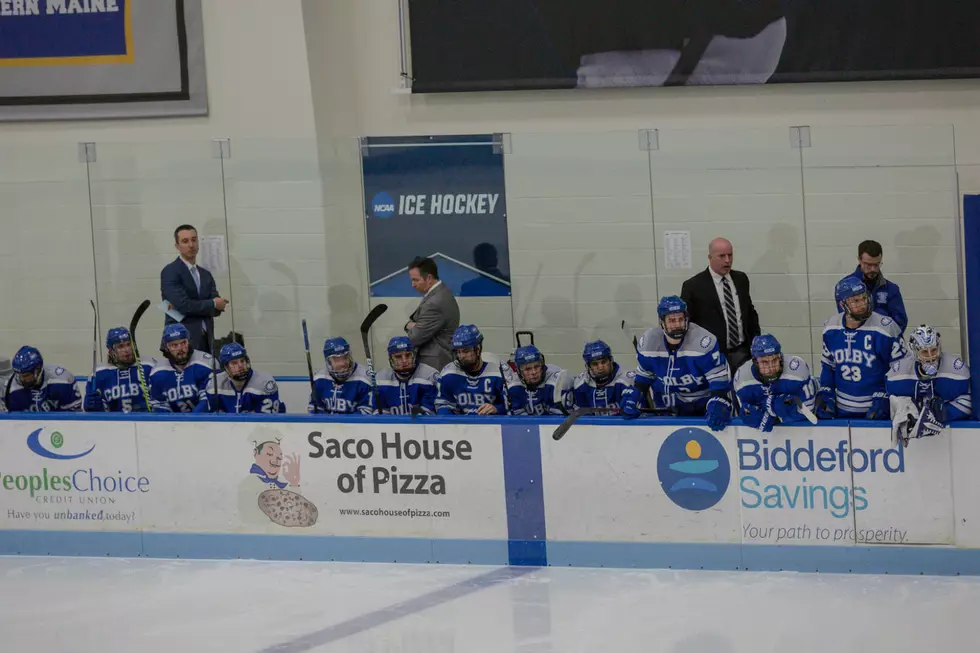 Colby's Blaise MacDonald Named AHCA Division III Coach Of The Year
courtesy of Colby hockey
Blaise MacDonald, head coach of the Colby Mules men's hockey team, has been named Coach of the Year by the American Hockey Coaches Association.
MacDonald's team won its first-ever NCAA tournament game this year and advanced to the Division III Frozen Four.
The team struggled earlier in the season, losing 6 of 7 games during the month of January, but bounced back and is currently on a 9-game unbeaten streak.
The team pulled off a stunning upset over No. 3 SUNY Geneseo in the quarterfinal round of the tournament. Colby won the game in dramatic fashion, getting a goal from Justin Grillo with 1.6 seconds remaining.
The unranked Mules will take on top-seeded St. Norbert in its Frozen Four matchup Friday night at Herb Brooks Arena in Lake Placid, New York, site of the 1980 Miracle on Ice.
MacDonald was named coach of the Mules in 2012.
More From 92.9 The Ticket