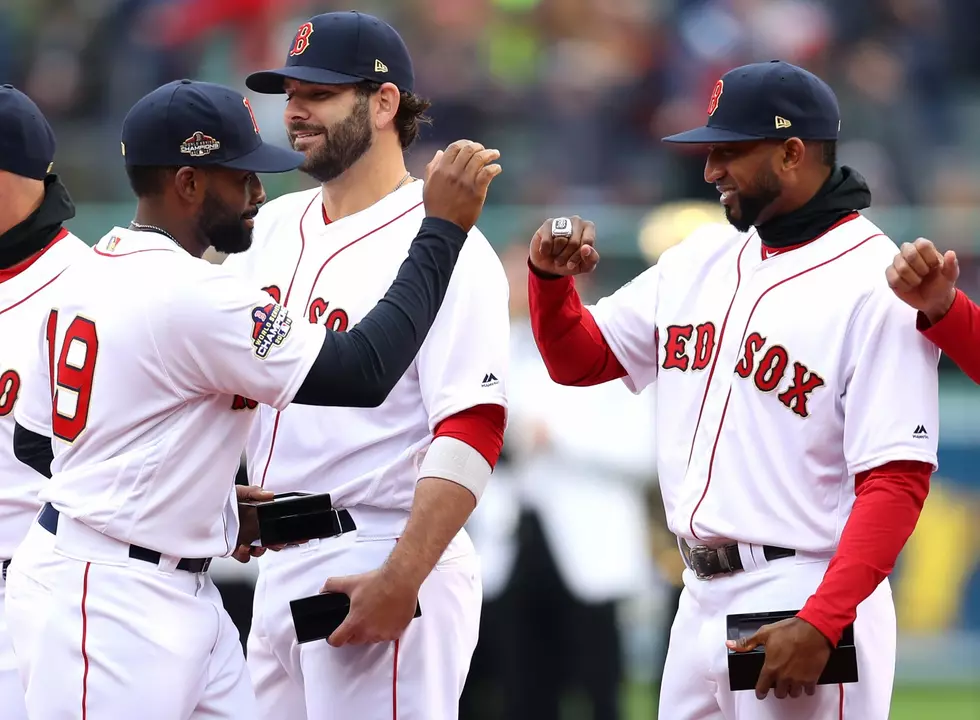 Ring Day At Fenway [PHOTOS]
2019 Fenway Opening Day
2019 Fenway Park Opening Day
Fenway Park was filled with championship trophies before the home opener for the Red Sox. Four World Series trophies and six Patriots Lombardi Trophies.
Past Sox championships like Pedro Martinez, Manny Ramirez, Daivd  Ortiz were there.
Several Patriots title winning players were there too. Gronk, Julian Edelman and Stephon Gilmore threw the ceremonial first pitches.
More From 92.9 The Ticket