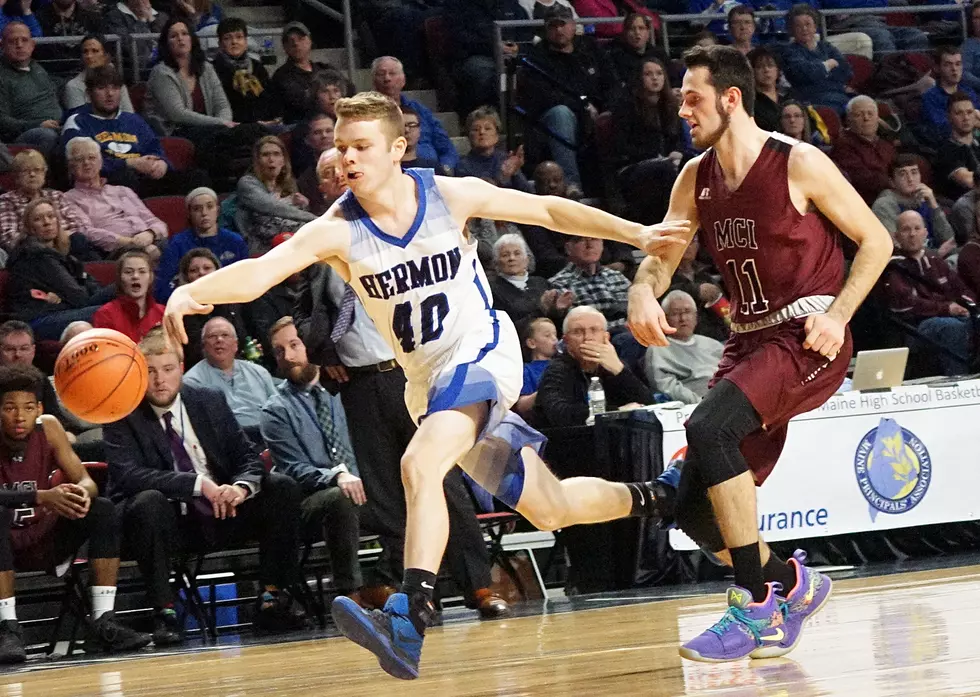 Top-seed Hermon Stays Perfect With Win Over MCI [BOYS]
Jeff Tuttle, 92.9 The Ticket
Hermon Hawks vs. MCI Huskies
The undefeated and defending state champion Hermon Hawks pulled away from the MCI Huskies in the second half on their way to a semifinal win at the Cross Insurance Center in Bangor on Wednesday.
After holding a three-point lead at the half, the Hawks opened up a 35-22 lead after three quarters on the way to a 52-35 win and a return to the regional final.
Junior Isaac Varney led the Hawks with 22 points. Cody Hawes had 12 points. Kent Johnson had 11 points.
Gavin McArthur led the Huskies with 12 points. MCI ends the season with a 15-5 record.
Hermon (20-0) will play the No. 2-seed Caribou Vikings at 3:35 p.m. on Saturday in Bangor.
Hermon and Caribou met in the first game of the season. Hermon won that contest 52-41.
More From 92.9 The Ticket