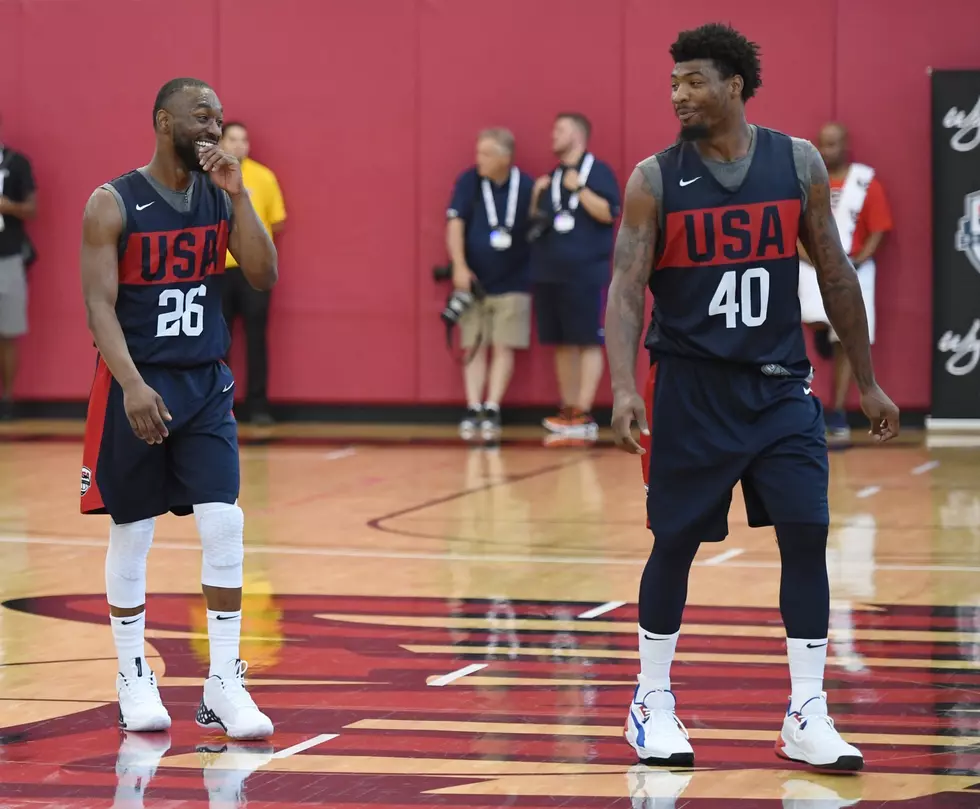 Will It Be 'Team Shamrock'? [VIDEO]
Getty Images
Team USA basketball camp is underway in Las Vegas in preparation for the upcoming FIBA World Cup Tournament. Some are calling it 'Team Shamrock' because there could be as many as four Boston Celtics on the roster.
Kemba Walker, Marcus Smart, Jayson Tatum and Jaylen Brown are four of the 15 NBA in camp. Head coach Gregg Popovich will keep 12.
Many of the biggest names around the NBA decided not to participate this year. The FIBA World Cup is the precursor to next summer's Olympic Games.
The Team USA begins a schedule of exhibition games next week. The World Cup Tournament runs  August 31st to September 15th in China.
The newest Celtics player, Kemba Walker, thinks this is a great chance to get to know his new teammates...
More From 92.9 The Ticket