Bangor Christian Sets Schoolboy History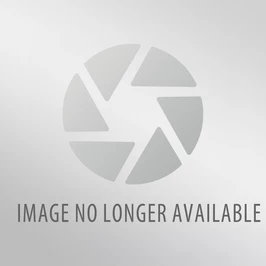 The Bangor Christian HS Patriots "drive for five" is complete. In a grueling state final versus Richmond, the Patriots finally won on penalty kicks and win 2-1. Make it five consecutive Class D state titles for Bangor Christian – that has never been done in schoolboy history in Maine.
It's the third time on the 5-year run that the Patriots have knocked off Richmond for the title. This time, the game was tied at halftime, at the end of regulation, at the end of OT, at the end of 2OT…finally, the win came on the penalty kick tie-breaker.
Here's a look at the MPA Class D boys winners over the years – you can add 2013…
  CLASS D BOYS
DATE
CHAMPION
SCORE
RUNNER-UP
SCORE
1989
Shead
3
Richmond
1
1990
Machias
1
Waynflete
0
1991
Richmond
1
Van Buren
0
1992
Jonesport-Beals
3
Waynflete
1
1993
Waynflete
2
Ashland
1
1994
Van Buren
2
Richmond
0
1995
Richmond
3
Greenville
2
1996
Van Buren
Monmouth
1997
Ashland
1
Monmouth
0
1998
Richmond
2
Machias
1
1999
Monmouth
1
Van Buren
0
2000
Monmouth
2
Machias
1
2001
Waynflete
3
Van Buren
1
2002
Waynflete
1
Van Buren
0
2003
Machias
2
Waynflete
0
2004
Van Buren
2
Waynflete
1
2005
Bangor Christian
5
Richmond
0
2006
Van Buren
2
Richmond
1
2007
Richmond
3
Ashland
1
2008
Katahdin
5
Richmond
4
2009
Bangor Christian
2
Richmond
1
2010
Bangor Christian
5
Richmond
2
2011
Bangor Christian
4
Greenville
2
2012
Bangor Christian
1
Greenville
0
Here are all the state championship scores…
Class A Girls:   Windham 3   Bangor 0  (FINAL)
Class A Boys:  Scarborough 2   Hampden 1  (OT FINAL)
Class B GIrls:  Cape Elizabeth 2   Waterville 1  (PKs FINAL)
Class B Boys:  Greely 1   Camden Hills 0  (FINAL)
Class C Girls:  Waynflete 3   Orono 2  ( 2OT FINAL)
Class C Boys: Maranacook 2   Madawaska 0 (FINAL)
Class D Girls:  Washburn 2   Richmond 1  (FINAL)
Class D Boys:  Bangor Christian 2   Richmond 1 (PKs FINAL)