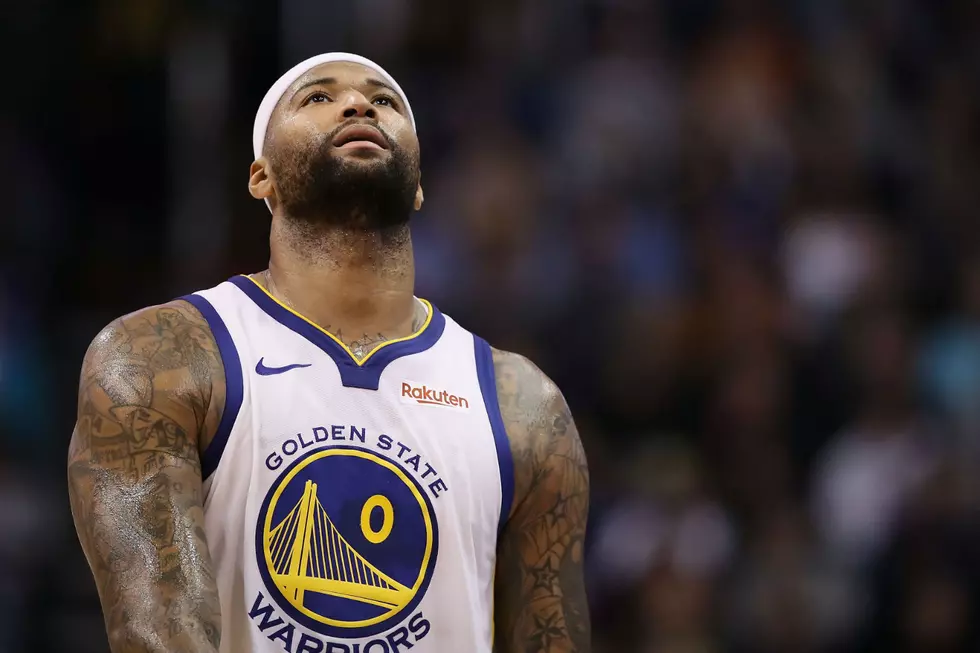 Fan At TD Garden Reportedly Banned For Calling DeMarcus Cousins A Racial Slur
Christian Petersen, Getty Images
A fan at TD Garden was banned for the remainder of this season and all of next season after calling Golden State Warriors big man DeMarcus Cousins the n-word, according to a report from Yahoo! Sports.
The alleged incident occurred during the Warriors' game against the Celtics on Jan. 26.
Cousins reported the incident to the Warriors' security team, who then contacted TD Garden security.
"Oh, I've been called n-----," Cousins said in an interview with Yahoo Sports senior NBA insider Chris Haynes. "And it's crazy because this has happened to me on a few occasions. I reported it to the league, and, you know, I may have said whatever I said back and I was still punished for it."
The Utah Jazz recently banned two fans for life after separate interactions with Oklahoma City Thunder star Russell Westbrook.
Westbrook got into a heated exchange with a fan in Utah On March 11. Video of the incident shows Westbrook threatening to fight a man and his wife after the man allegedly told Westbrook to "get down on your knees like you're used to."
A few days later, it was reported that the Jazz banned another fan following a separate incident in which the fan repeatedly called Westbrook "boy."
There was video evidence in both incidents involving Jazz fans.
It is unclear whether the Celtics had any video evidence of the alleged incident involving Cousins.
More From 92.9 The Ticket