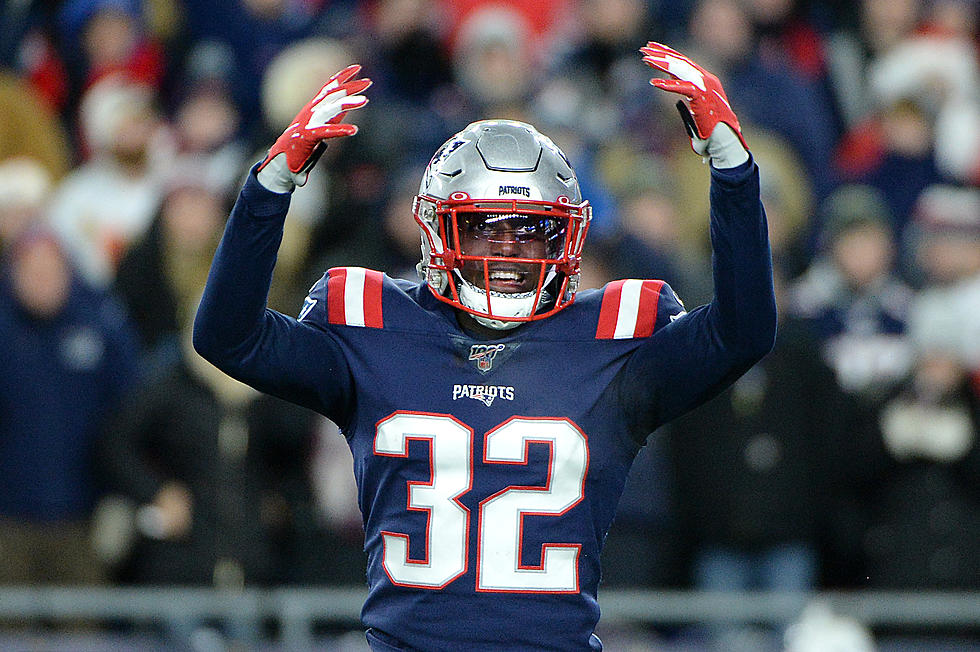 Pats Safety Devin McCourty Retiring After 13 NFL Seasons
Photo by Kathryn Riley/Getty Images
Devin McCourty has only known one home during his NFL career since being selected by the New England Patriots as a first-round draft pick out of Rutgers in 2010.
Three Super Bowl rings and 13 seasons later, he's walking away from the sport as one of the Patriots' most decorated and respected players on and off the field.
The veteran safety announced his retirement in an Instagram video Friday, calling his career "a great ride."
"It's always tough to kind of come to the end," McCourty told his twin brother, Jason, in the video. "This whole offseason has been back and forth for me mentally, probably not even sharing as much of the thoughts that I was just going between from one day to the next day. But ultimately, I think this is the best decision for me, my family, for my career."
McCourty, 35, went into the offseason wavering about his future with the Patriots along with fellow longtime captain Matt Slater. The 37-year-old Slater ultimately made the decision to return for a 16th season, but McCourty said the timing felt right to hang up his cleats.
He was selected as a second-team All-Pro three times in his career (2010, 2013, 2016) and garnered two Pro Bowl selections in 2010 and 2016. He finishes with 35 career INTs, 938 tackles, three sacks, 110 pass breakups, 11 forced fumbles and seven fumble recoveries.
The 35 INTs in the regular season ranked as the most among all active NFL players last season and is behind only Ty Law and Raymond Clayborn (36) for the most in Patriots history. His 42 total takeaways also are second in franchise history.
McCourty's retirement comes two years after Jason's final season in 2021. They became the first siblings to earn Super Bowl rings together in 2018.
A longtime defensive captain, McCourty started all 205 games he appeared in, missing just five regular-season games.
"It is a rare group of players who win games at a historic rate, exude team culture, lead, win awards, and win championships," Patriots coach Bill Belichick said in a statement "And then there is Devin McCourty. Devin did all of those things as a player and more."
But Belichick said he'd most remember McCourty for "his character, his values and how high he raised the bar for spreading goodness and justice in the community."
"For 13 years, Devin made everyone in our organization feel better and be better because of who he is - a pillar of professionalism, unselfishness, work ethic, preparation, intelligence and performance. I am excited to see him bring those same traits to his next chapter and brighten the lives of even more people."
Patriots owner Robert Kraft called McCourty's career "iconic."
"We couldn't have asked for a better leader and ambassador, both on and off the field."
More From 92.9 The Ticket