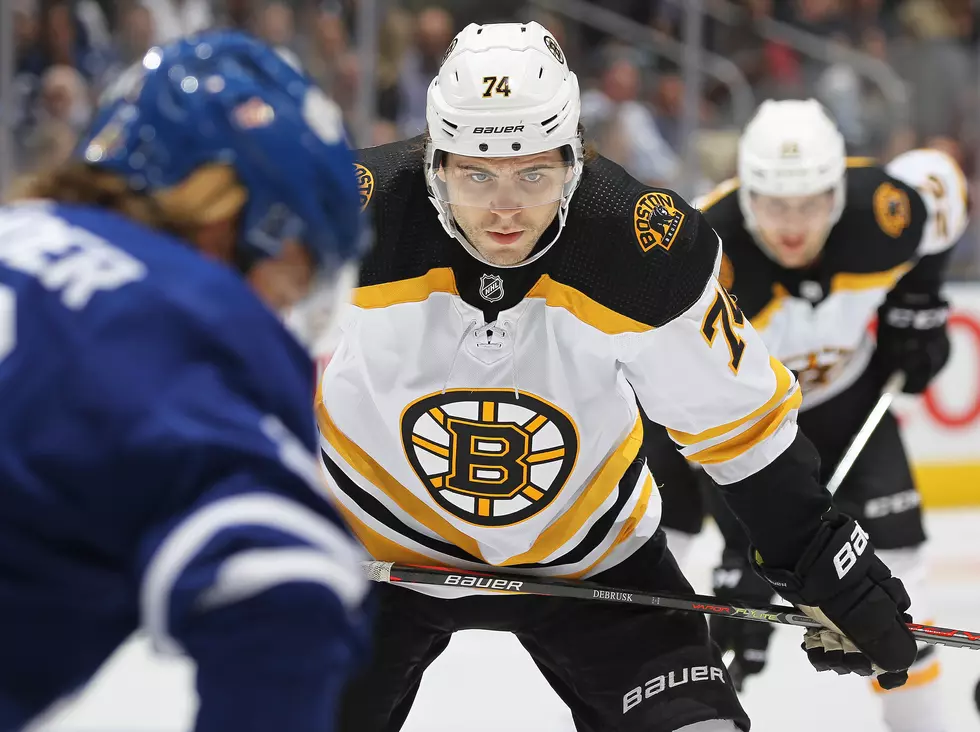 Talking Bruins with Adam Denhard
Getty Images
The Boston Bruins are off to a great start and play San Jose Tuesday night at the TD Garden, we discussed the B's and the way they are playing with Adam Denhard of SB Nation's Stanley Cup Of Chowdah.
The Bruins are 8-1-2 so far taking 18 of a possible 22 points at this point of the season.
David Pastrnak leads the NHL in points and goals scored with 11 goals and 12 asissts.
Brad Marchand is 5th in points (1st in the plus/minus) 7 goals and 13 assists
Tuukka Rask is 1st in the NHL in Goals Against Average (1.45) and in Save Percentage (.952) with a 5-0-1 record