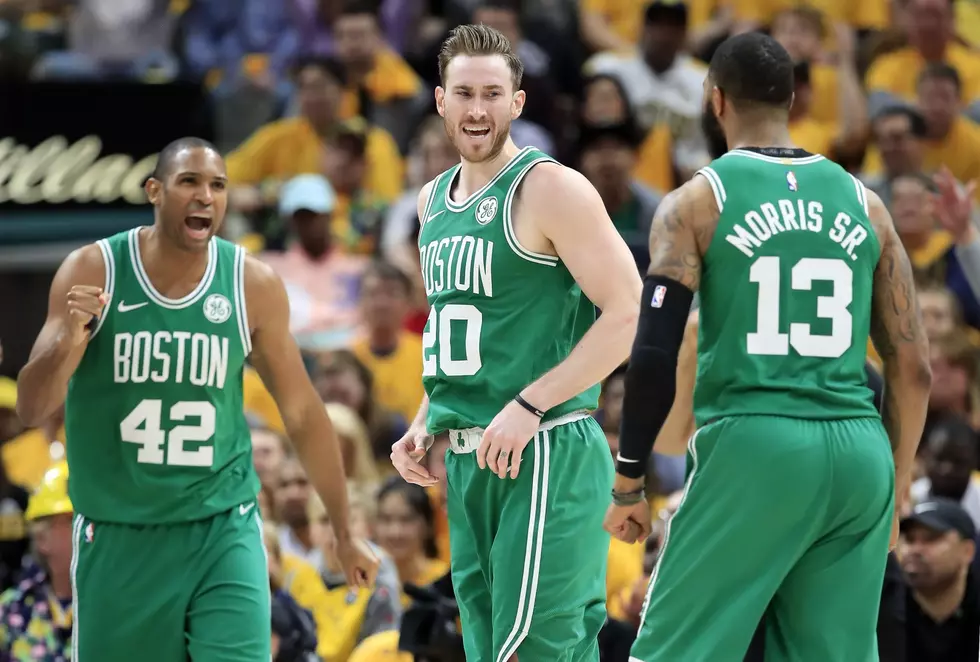 Hometown Hayward Leads Celtics Sweep [VIDEO]
Getty Images
The Boston Celtics sweep is complete and now it's on to the next round of the NBA playoffs. The C's beat the Pacers in Indiana 110-106 and win the series 4-0. Most likely they'll take on the Milwaukee Bucks.
Hometown guy Gordon Hayward came off the bench to lead the Celtics in scoring with 20 points in 34 minutes of action.
But, the overall balance is what made Boston tick. Seven players scored double digits. Hayward and then Marcus Morris and Jayson Tatum with 18 each. Kyrie Irving and Al Horford each added 15. Jaylen Brown added 13 and Terry Rozier 11.
It's only the second four-game sweep for the Celtics since the 1986-87 season.
They are the first team to advance to the second round of the playoffs.
The top seeded Bucks lead the Detroit Pistons 3-0 in their series.
More From 92.9 The Ticket