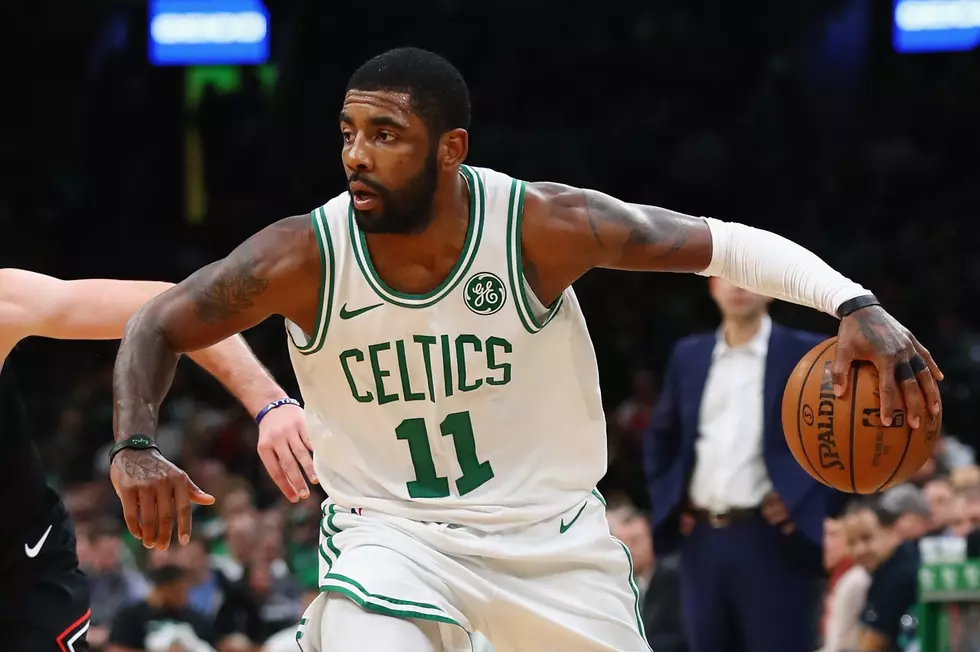 Kyrie Irving Not On Injury Report, Baynes Listed As Doubtful
Tim Bradbury, Getty Images
Kyrie Irving did not appear on the Celtics' injury report Friday after tweaking his shoulder in Thursday's win against the Knicks, but Aron Baynes, who left the game with a sprained ankle, was listed as doubtful for Saturday's game against Chicago.
Irving left Thursday's game with 3:34 left in the fourth quarter and had ice put on the shoulder while he watched the rest of the game from the bench.
After the game, Irving downplayed the injury, saying "I'll be all right."
"It was just a weird play at the end of the game," Irving said. "I don't know. It's like I got caught up as I was trying to get the ball out and pass it to Marcus for a 3. It just caught me weird on my shoulder."
As for Baynes, the New Zealand-born big man exited the game after just two minutes because of a sprained left ankle and did not return.
Baynes said he felt fine and did not appearing to be limping as he walked out of the arena.
Celtics coach Brad Stevens was not surprised to hear Baynes say the injury was not a big deal.
"In typical Baynes fashion, he'll do 3-on-3 drills tomorrow after he does full-court sprints and runs a marathon and then he'll get ready for the flight, then he'll play on Saturday," Stevens said, jokingly. "But I don't know if the doctors agree with that, so we'll see."
If Baynes misses time, Daniel Theis will likely see an uptick in minutes backing up Al Horford. Guerschon Yabusele and Robert Williams III may see additional playing time as well.
More From 92.9 The Ticket