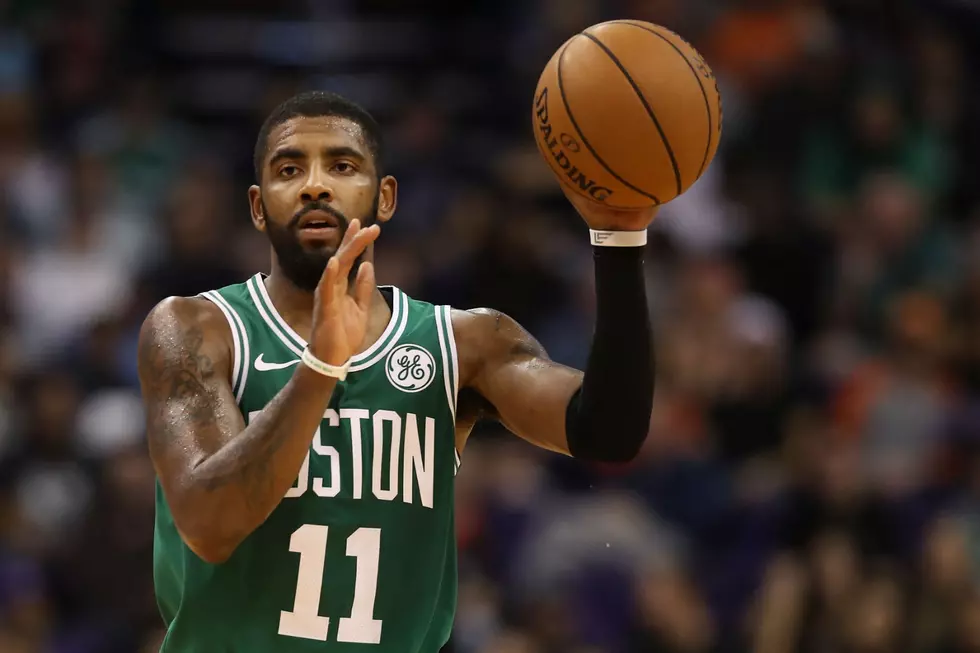 Kyrie Irving Scores 30 As Celtics Beat Lakers
Christian Petersen, Getty Images
Kyrie Irving scored a team-high 30 points to help lead the Celtics past the Los Angeles Lakers, 120-107, at Staples Center on Saturday night.
Irving shot 12-of-18 from the field and 5-of-8 from three-point range. He added 7 rebounds and five assists and hit a series of big shots down the stretch to help seal the victory for Boston.
His former teammate, LeBron James, did his best to keep the injury-plagued Lakers in the ballgame. James matched Irving's 30 points and added 12 assists and 10 rebounds for his seventh triple-double of the season.
The Lakers (30-36) played without Lonzo Ball and Kyle Kuzma, both sidelined due to ankle injuries.
The team could also be without Brandon Ingram for the rest of the season, as it was announced before the game that tests revealed a Deep Venous Thrombosis, a blood clot that forms in a vein deep in the body, in Ingram's right arm.
Marcus Morris and Marcus Smart added 16 points apiece for Boston (41-26), while Gordon Hayward chipped in 15.
Moritz Wagner had 22 for the Lakers, and Jonathan Williams added 18.
After a rough return from the All-Star break, the Celtics have won the first three games of a four-game California road trip that began last Tuesday at Golden State. Boston will wrap up its west coast trip against the Clippers on Monday.
More From 92.9 The Ticket