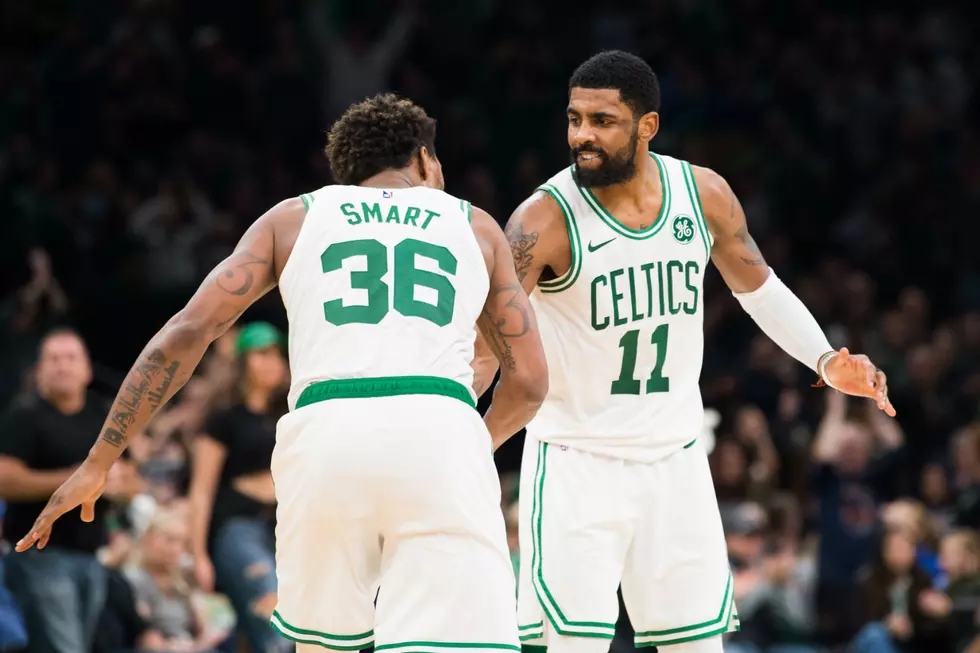 Kyrie Irving's Layup Lifts Celtics Past Pacers, 114-112
Kathryn Riley, Getty Images
Kyrie Irving's layup with 0.5 seconds left lifted the Celtics to a thrilling 114-112 victory over the Indiana Pacers on Friday night at TD Garden.
With the win, Boston pulled even with the Pacers for the No. 4 spot in the East Conference and ensured that it will hold the tiebreaker if the two teams finish with the same record.
The Celtics and Pacers will play again next Friday in Indianapolis. If Boston wins, they'll win the season series, 3-1. If the Pacers win, the Celtics would still hold the tiebreaker because they would own the better conference record.
Irving led the Celtics on Friday with a game-high 30 points on 11-of-22 shooting.
Al Horford scored 19 points and collected 7 rebounds, while Jaylen Brown had 16 points on 7-of-10 shooting.
Aron Baynes, who started alongside Al Horford for the second straight game, added 13 points and a season-high 13 rebounds.
Bojan Bogdanovic scored a team-high 27 points for the Pacers.
Thaddeus Young had 18 points and 9 rebounds, while Myles Turner chipped in 15 points and 11 rebounds.
More From 92.9 The Ticket