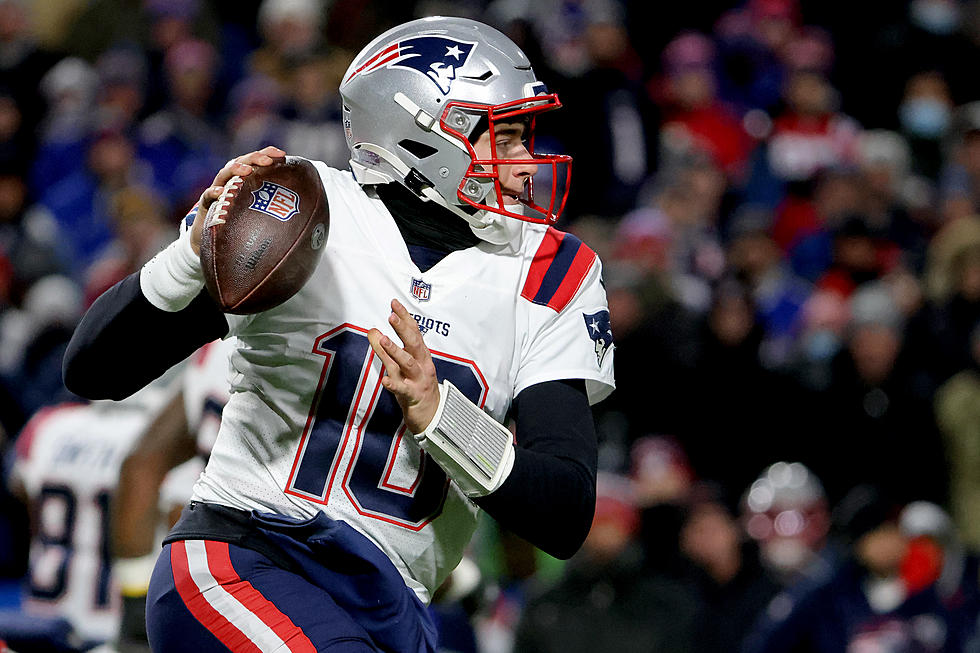 Patriots throw fewest passes in an NFL game since 1974
Timothy T Ludwig/Getty Images
Mac Jones and the New England Patriots played a style of game more reminiscent of a triple-option service academy than the modern NFL.
Jones threw just three passes on a windy Monday night in Buffalo for the fewest pass attempts in an NFL game in nearly a half-century as the Patriots beat the Bills 14-10.
The Patriots relied on the ground game as 40 mph wind gusts forcing the emphasis to be placed on running the ball, with 46 runs compared with just the three passes. The last time a team threw that little in a game came Sept. 29, 1974, on another windy day in Buffalo.
Joe Ferguson threw only two passes - both incomplete - that day for the Bills in a 16-12 victory over the New York Jets. O.J. Simpson ran the ball 31 times for 117 yards and Joe Namath went 2 for 18 with three interceptions for the Jets.
There was only one other game in the last 70 years when a team threw three or fewer passes, with Kansas City having three in a 24-10 win over the Oakland Raiders in 1968.
This was the eighth time in the Super Bowl era that a team threw five or fewer passes in a game, according to Sportradar, with those teams going 7-0-1. The last team to do it was also the Patriots, in the infamous 3-0 Snowplow Game win over Miami in 1982.
More From 92.9 The Ticket