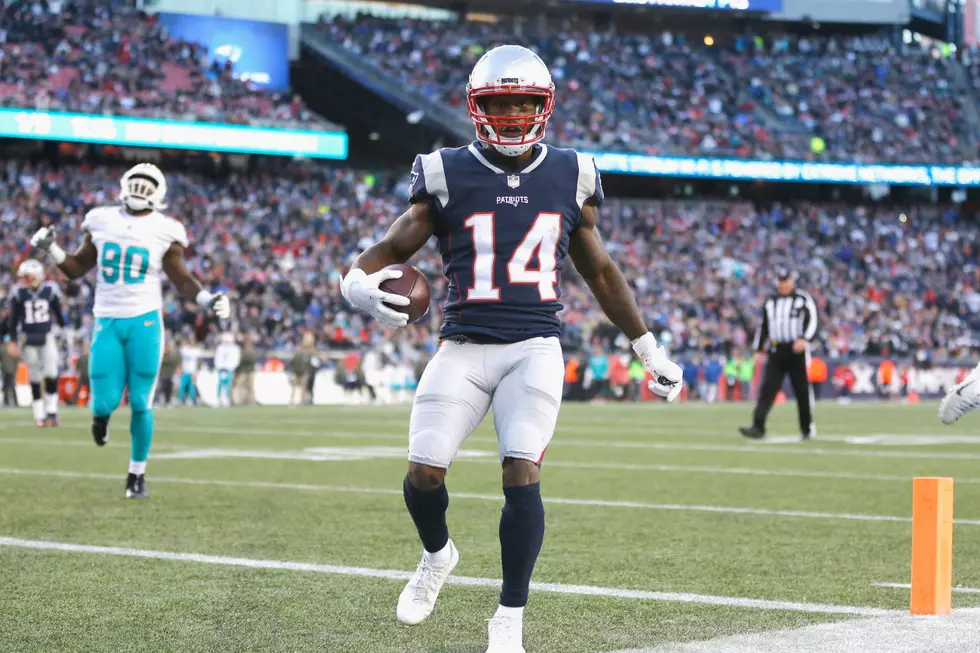 Patriots Trade Brandin Cooks To Rams
Jim Rogash, Getty Images
The Patriots are sending wide receiver Brandin Cooks to the Los Angeles Rams for the 23rd pick in this year's draft.
As part of the deal, according to ESPN's Adam Schefter, the Patriots also will send a 2018 fourth-round pick to Rams, who will send a sixth-round pick back to New England.
Cooks lasted only a year in New England, who traded their 2017 first-round and third-round draft picks to the Saints for Cooks and a 2017 fourth-round draft pick.
Cooks is entering the final year of his contract and will make $8.459 million in 2018.
The 5-foot-10 wide receiver appeared in all 16 of New England's regular season games, making 65 catches for 1,082 yards and seven touchdowns.
Cooks caught one pass for 23 yards in Super Bowl LII before he was forced to leave the game with a concussion after absorbing a brutal hit from Eagles safety Malcolm Jenkins.
The Patriots now own two picks in the first round of this month's draft and two picks in the second round. One of New England's picks in the second round, the 43rd overall, was part of the trade that sent Jimmy Garoppolo to the 49ers.
The Patriots' current WR depth chart includes Julian Edelman, Chris Hogan, Malcolm Mitchell, Phillip Dorsett, Cordarrelle Patterson and Kenny Britt.
The trade for Cooks fills a major hole for the Rams, who according to reports were very much interested in Odell Beckham Jr. after losing Sammy Watkins in free agency last month.
Los Angeles, defending NFC West champs, have remained busy this offseason, having already acquired Pro Bowlers Marcus Peters, Aqib Talib and Ndamukong Suh.
More From 92.9 The Ticket