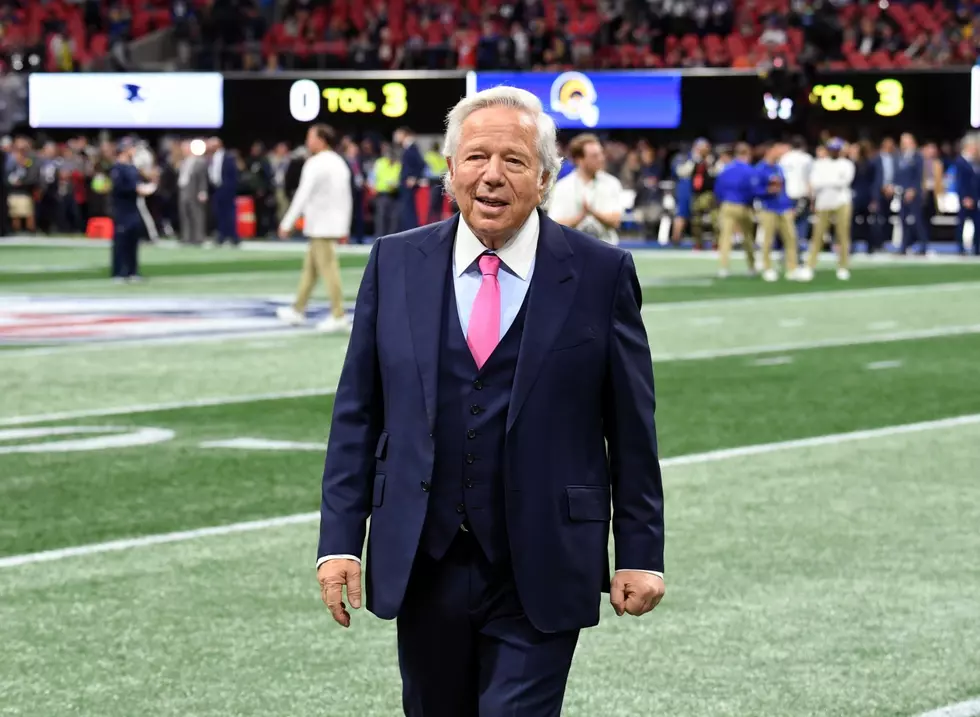 Robert Kraft Pleads Not Guilty To Soliciting Prostitution
Getty Images
Patriots owner Robert Kraft has pleaded not guilty to two misdemeanor counts of soliciting prostitution, according to court documents.
Attorney Jack A. Goldberger filed the not guilty pleas on Kraft's behalf in Palm Beach County Court on Tuesday. The filing also included a request for a non-jury trial.
The 77-year-old Kraft is accused of soliciting sexual services for cash at a Jupiter, Florida spa. Kraft allegedly visited the spa for sex acts on two separate occasions, the night before and the morning of last month's AFC Championship Game.
Despite police saying they have videotape evidence of Kraft engaging in sex acts with employees of the spa, he denied the charges in a public statement released on Feb. 22.
His arraignment has been moved to March 27 at the North County Courthouse, about a month earlier than originally scheduled. It will now take place the same day NFL owners meet in Phoenix for the Annual League Meeting.
If found guilty, Kraft is expected to face fines and community service, but no jail time.
More From 92.9 The Ticket