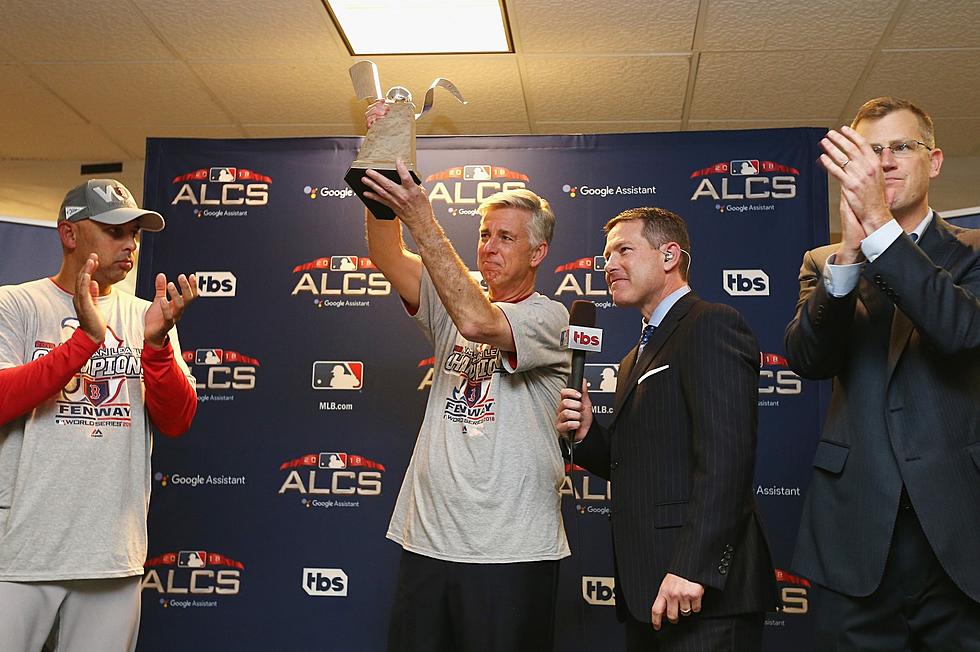 Who Will Sox Draft At #43?
Getty Images
As the Major League Baseball amateur draft gets underway tonight, the Boston Red Sox know they will be sitting around for a while before they make a pick.
The World Series title last October means the Sox would have the last pick in the first round plus compensatory picks. That means pick #33.
But, because the Red Sox went over the highest luxury tax threshold, the penalty includes dropping down 10 spots in the draft.
That means the Sox will get the #43 pick tonight. They will also get the #69 pick tonight as well.
Boston will not have nearly as much so-called 'pool money' to spend on signing draftees. Baseball America shows the Sox with less than $5-million total to spend on the top 10 round players. That's last among all MLB teams.
NOTE: The first two rounds of the draft are tonight and then the draft continues tomorrow and Wednesday through 40 rounds of drafting.
More From 92.9 The Ticket