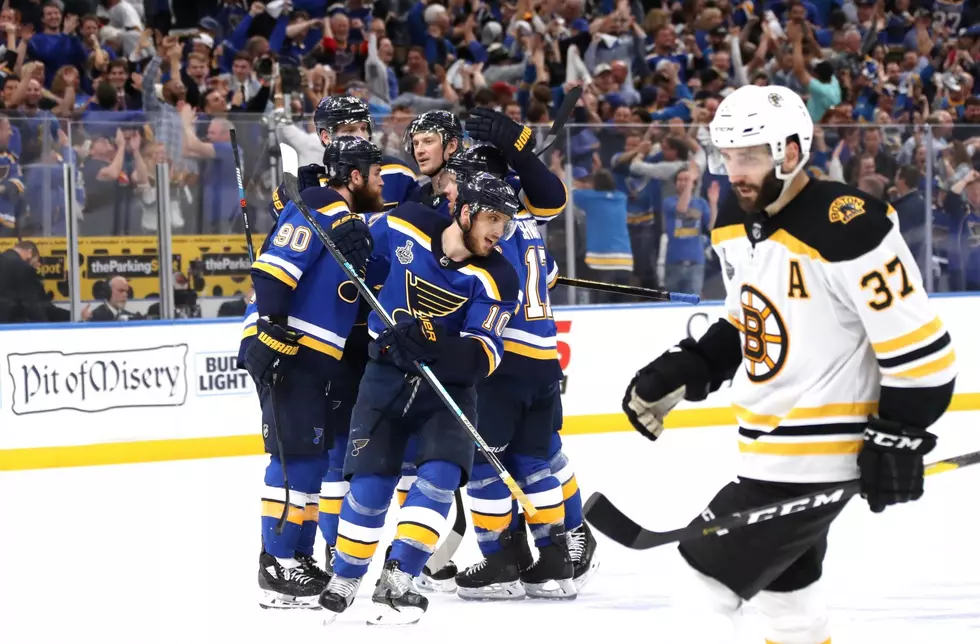 Blues Manhandle Bruins, Win 4-2 [VIDEO]
Getty Images
As much as the Boston Bruins dominated game three of the Stanley Cup Final, the St. Louis Blues did the same last night in game four and beat the Boston Bruins 4-2. The series is now tied at 2-2.
Ryan O'Reilley scored just 43 seconds into the game and the Bruins were chasing the scoreboard all night.
More bad news for the B's - captain Zdeno Chara took a puck to the mouth in the second period and did not return to the game.
His status is uncertain for game five. If he can't go, the Bruins would be without two of the their six top defensemen.
Coach Bruce Cassidy address the Chara situation.
NOTE: Game five is Thursday night at Boston Garden. Live coverage on Sports Radio 92.9 The Ticket starts at 7:30pm.
More From 92.9 The Ticket