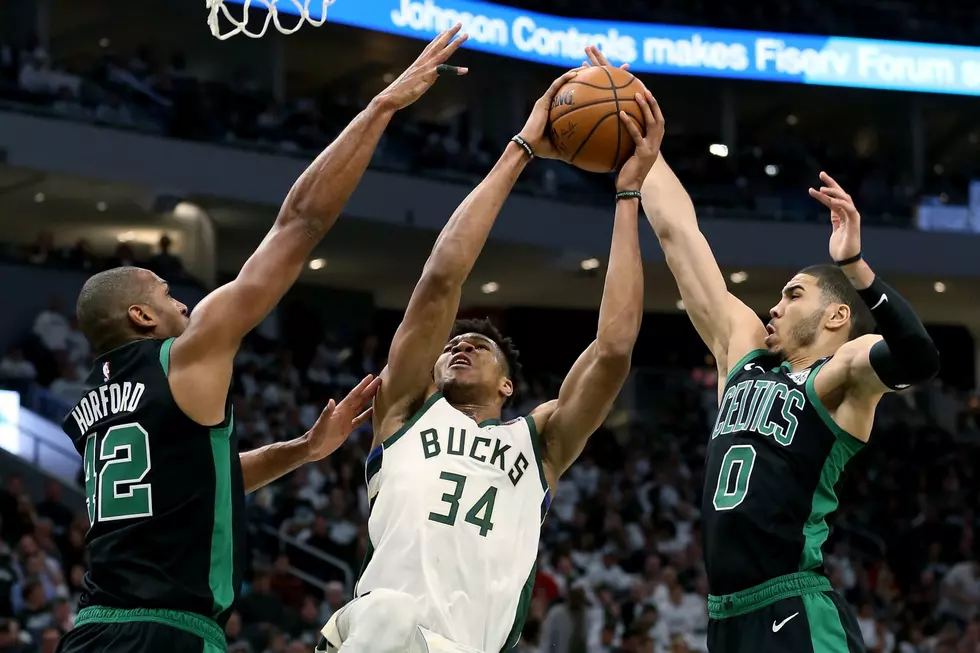 Celtics Send Bucks Game 1 Message [VIDEO]
Getty Images
The Boston Celtics didn't just beat the top seeded Milwaukee Bucks in game one of their NBA Playoffs series. They dominated, to the tune of 112-90.
Kyrie Irving led with 26 points and 11 assists whle Al Horford had 20 points and 11 rebounds.
And, the C's played physical on Giannis Antetokounmpo and kept him in check...
Jaylen Brown added 19 and Gordon Hayward had 13 for the Celtics.
The C's shot 54% from the field and 42% from the three-point line.
Game two of the series, in Milwaukee is Tuesday night.
More From 92.9 The Ticket