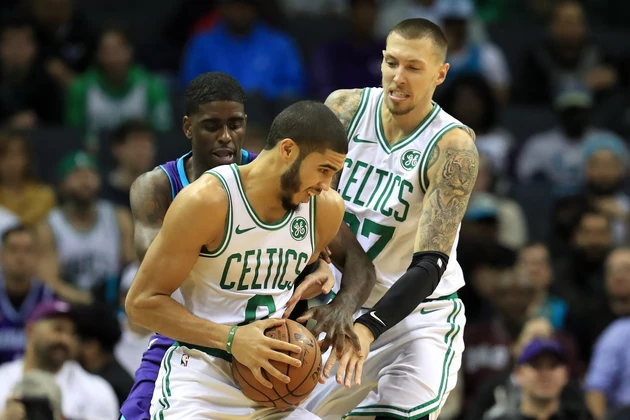 Celtics Win, Hayward Hurt [VIDEO]
Getty Images
A good news, bad news day for the Boston Celtics. They won their 7th straight game in their house of horrors, San Antonio. But, Gordon Hayward suffered a hand fracture during the game.
The Celts beat the Spurs 135-115 to move to 7-1 on the season. Jaylen Brown led the scoring with 30 points. Kemba Walker added 26.
The C's set season high marks for first quarter scoring (39) and for the first half (72).
The tough news is Gordon Hayward. Late in the second quarter LaMarcus Aldridge of the Spurs set a pick and Hayward collided with him and immediately left the game.
It is unknown how long he'll be out of action.
NOTE: The Celtics return to action Monday night vs the Dallas Mavericks.
More From 92.9 The Ticket