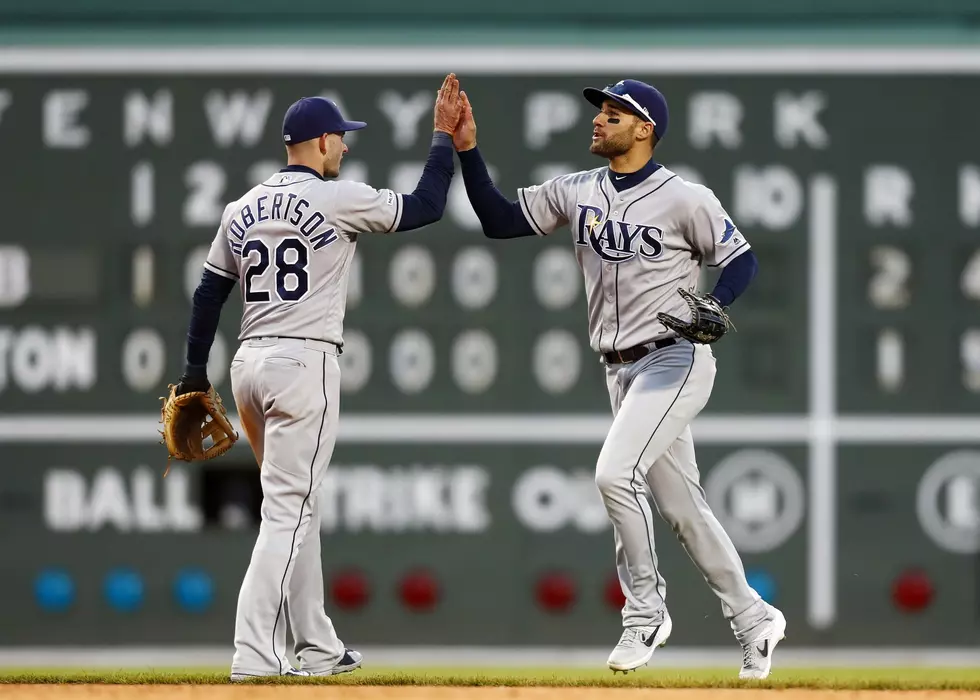 Chirinos, Rays Stifle Sox [VIDEO]
Getty Images
Too much Yonny Chirinos and Kevin Kiermaier for the Red Sox to handle Friday night. It results in a Tampa Bay 5-1 win over the Sox to start the weekend four game series.
The unheralded Chirinos pitched eight innings of two-hit, shutout ball. The Sox could do nothing against him.
And Kiermaier, well he always seems to play well against the Sox. This time, a home run and four RBI.
Meanwhile, the Red Sox had a chance to get to Chirinos. It was the sixth inning with the bases loaded and one out.
Andrew Benintendi and Rafael Devers struck out.
The lack of getting runners home from scoring position was not lost on manager Alex Cora.
NOTE: The Sox and Rays play two games today, at 1pm and 6pm. Live coverage of both on Sports Radio 92.9 The Ticket.
More From 92.9 The Ticket