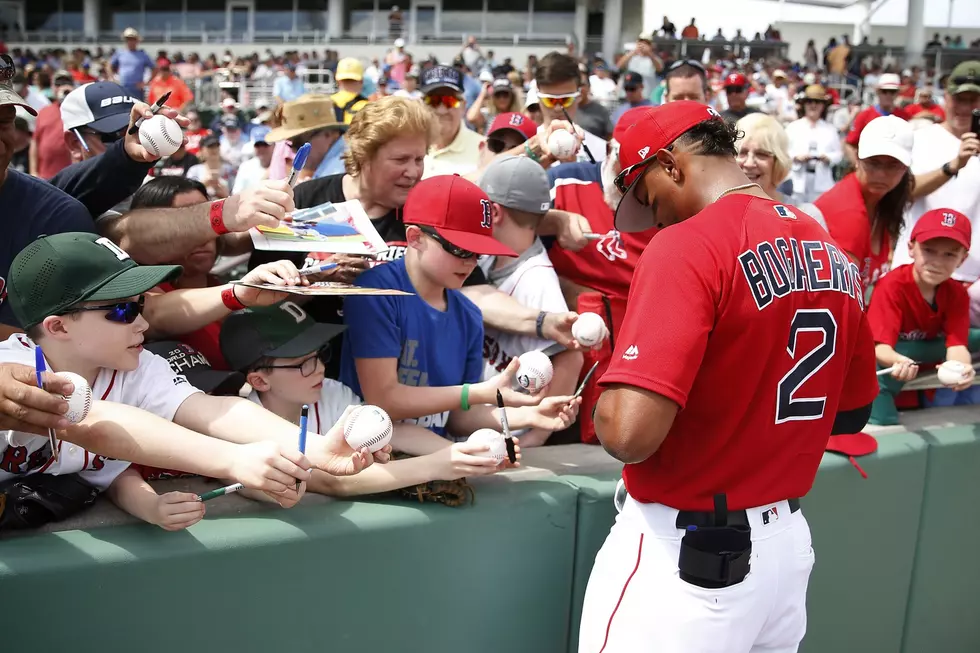 Cora Makes Bullpen Decisions [VIDEO]
Getty Images
The Red Sox said goodbye to Florida on Saturday with a 12-3 exhibition win over the Pirates and skipper Alex Cora also made the final decisions on his bullpen.
With Brandon Workman, Hector Velazquez and Colton Brewer getting the final three spots in the bullpen, the 25 man rosters is set - except for the catcher decision.
PITCHERS: Chris Sale, David Price, Rick Porcello, Nathan Eovaldi, Eduardo Rodriguez, Matt Barners, Ryan Brasier, Tyler Thornburg, Heath Hembree, Brian Johnson, along with Workman, Velaquez and Brewer.
OUTFIELDERS: Mookie Betts, Andrew Benintendi, Jackie Bradley Jr, JD Martinez
INFIELDERS: Steve Pearce, Mitch Moreland, Brock Holt, Eduardo Nunez, Xander Bogaerts, Rafael Devers
CATCHERS: Christian Vazquez, Blake Swihart or Sandy Leon
NOTES: The team has kept first baseman Sam Travis around in case Steve Pearce leg injury is not better by opening day...Cora has yet to name a closer...The Sox play Monday and Tuesday night in Arizona in two exhibition games vs the Cubs...Opening night is Thursday in Seattle...Live coverage on Sports Radio 92.9 The Ticket starts at 6:05pm.
More From 92.9 The Ticket