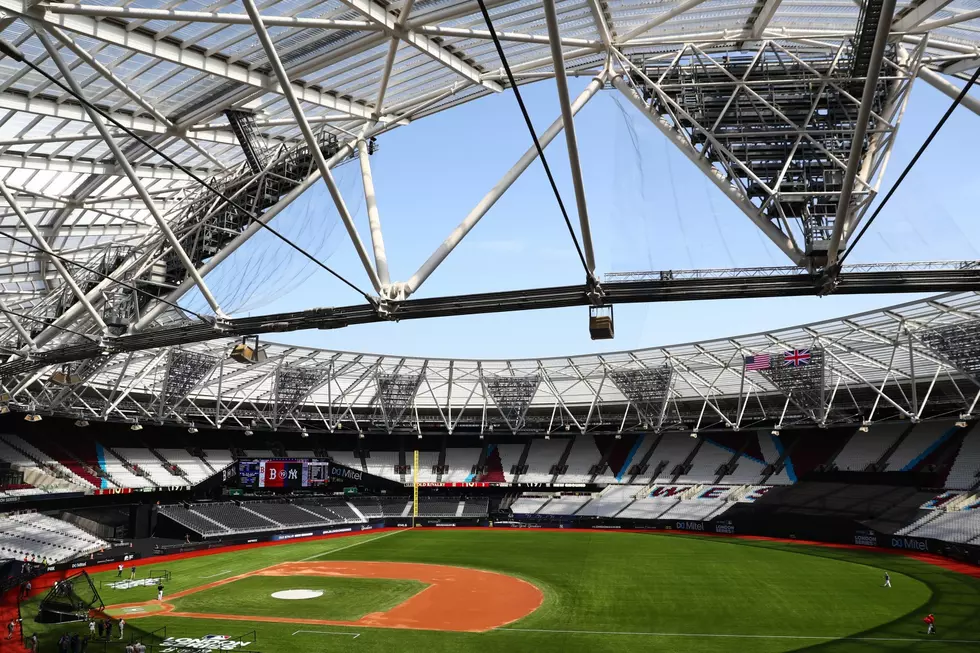 London Calls Sox & Yanks [VIDEO]
Getty Images
It's workout day in London for the Boston Red Sox and New York Yankees. The inaugural London Series is set for games on Saturday and Sunday. Both games can be heard live on Sports Radio 92.9 The Ticket.
Players and coaches are finding out that this thing is a big deal in London. Sox manager Alex Cora met this media this morning.
They will play at 60,00 seat Olympic Stadium which has been converted from a soccer pitch to a baseball field.
The stadium was built for the 2012 Summer Olympics and is now home to the West Ham United soccer team in the Premier League. Lots of foul territory and a short
385 feet to straight centerfield are factors to consider when play begins.
Check out how the transformation to baseball happened...
The event is historic in that the games will be the first MLB games played in Europe and the hope is it will lead to more interest and perhaps more players in the MLB from England and other European countries.
When it's time for the first pitch about 1:10pm Saturday afternoon, Rick Porcello will be the guy throwing that pitch.
NOTE: Live coverage from London on Sports Radio 92.9 The Ticket begins at 12:10pm Saturday and 9am Sunday morning.
More From 92.9 The Ticket