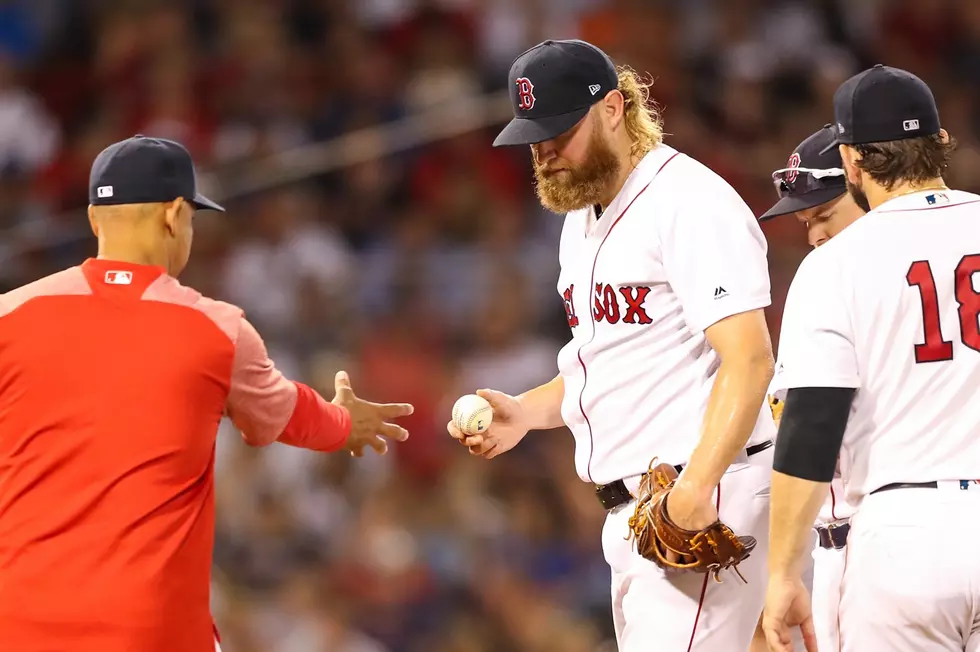 Now What For The Sox? [VIDEO]
Getty Images
The Red Sox limp into Cleveland tonight 7.5 games out of the final wildcard playoff spot. There are 42 games left on the schedule.
Under the category 'it can't get worse', it got worse Sunday afternoon. Starter Andrew Cashner couldn't get out of the second inning. A tired bullpen ended up giving the game winning hit to some guy named Anthony Bemboom, a catcher called up from Triple-A who got to Fenway Park 20 minutes before gametime.
After winning the first two games of the series, the Sox end up splitting four games with another under .500 team.
Alex Cora on Cashner, et al...
The Sox are in Cleveland tonight and Eduardo Rodriguez will make the start. Live coverage on Sports Radio 92.9 begins at 6:10pm.
More From 92.9 The Ticket