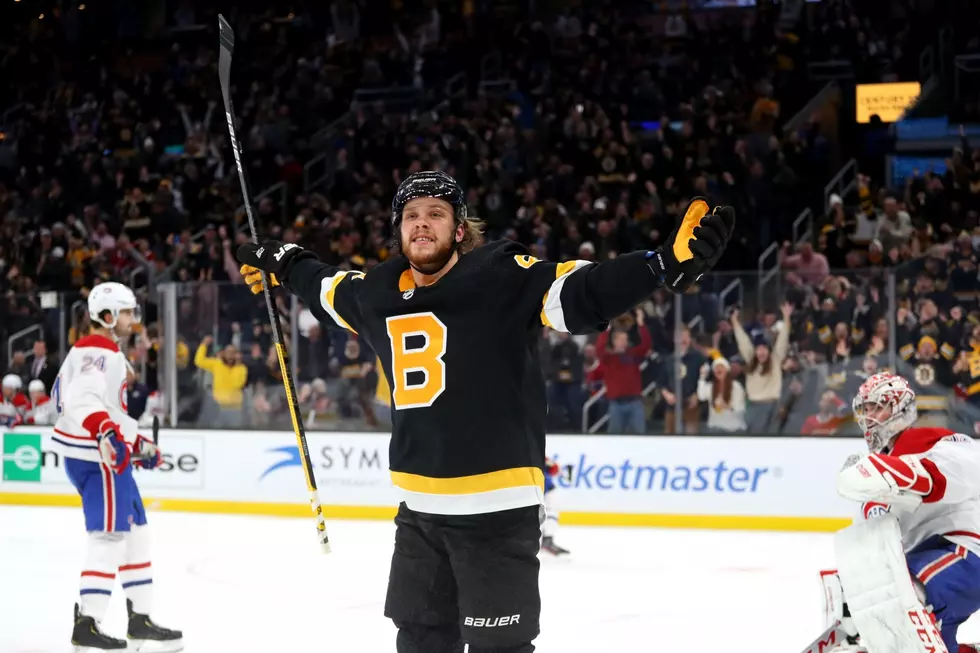 Pasta, Rask Named NHL All Stars [VIDEO]
Getty Images
Boston Bruins high flying young star David Pastrnak is not only NHL All Star Game bound, he has been selected as Atlantic Division captain.
Pasta will be joined at the mid-season classic by goalie Tuukka Rask. But, Brad Marchand was not selected.
Pastrnak leads the NHL with 29 goals and add in 29 assists for a 58 point total.
Marchand actually has the same point total of 58 (19 goals, 39 assists).
Rask will make his second All Star Game appearance. He's among the top goalies with a 2.31 GAA. .923 save % and 15 wins.
The  All Star Game is in St. Louis on January 25th.
NOTE: The B's could get Patrice Bergeron in the game as well. He is up for the 'last player in' voting that begins New Year's Day.
More From 92.9 The Ticket