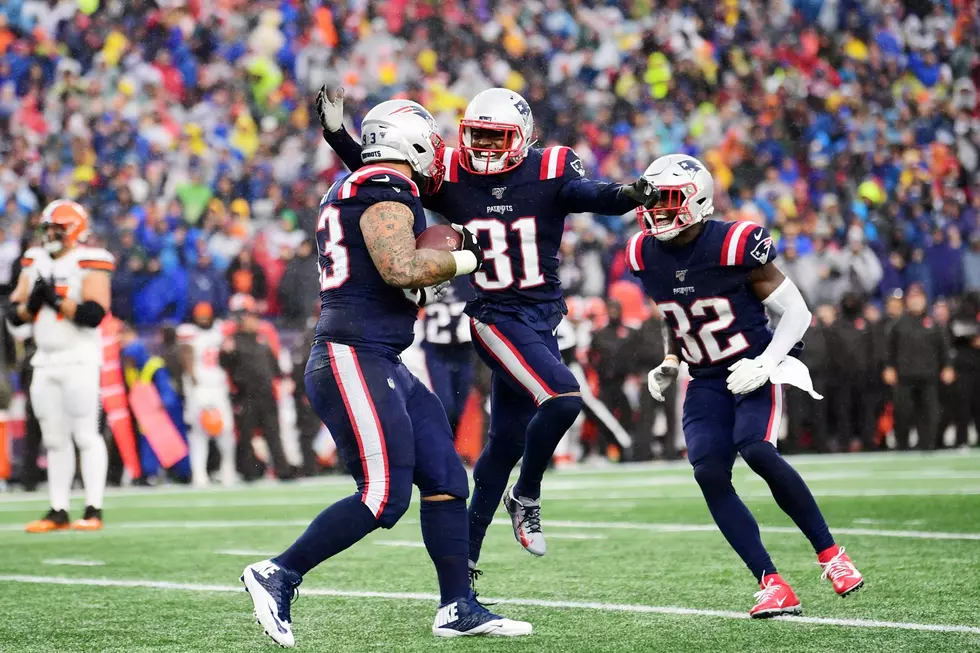 Pats Defense Does It Again [VIDEO]
Getty Images
The New England Patriots forced three turnovers during a three snap stretch early in the game vs Cleveland and went on to beat the Browns 27-13. The victory is #300 for coach Bill Belichick.
Only Don Shula (347) and George Halas (324) have more wins as a head coach.
With the rain pelting down in Foxboro and the Pats up 3-0, Cleveland's Nick Chubb funbled the ball and Dont'a Hightower picked up the ball and returned in 26 yards for the touchdown.
After Chubb fumbled again and a Patriots possession, DL Lawrence Guy intercepted a shovel pass and moments later it was a Pats TD and a 17-0 lead.
Along with all the turnovers, the Browns committed 13 penalties, compared to four for the Patriots.
Tom Brady's passing day in the rain was 20-for-46, 259 yards and two TDs.
Julien Edelman was the leading receiver with eight catches for 78 yards and two TDs.
The Patriots defense sacked Cleveland QB Baker Mayfield five times.
Put the Patriots at 8-0 with a Sunday night matchup next vs the Ravens.
More From 92.9 The Ticket