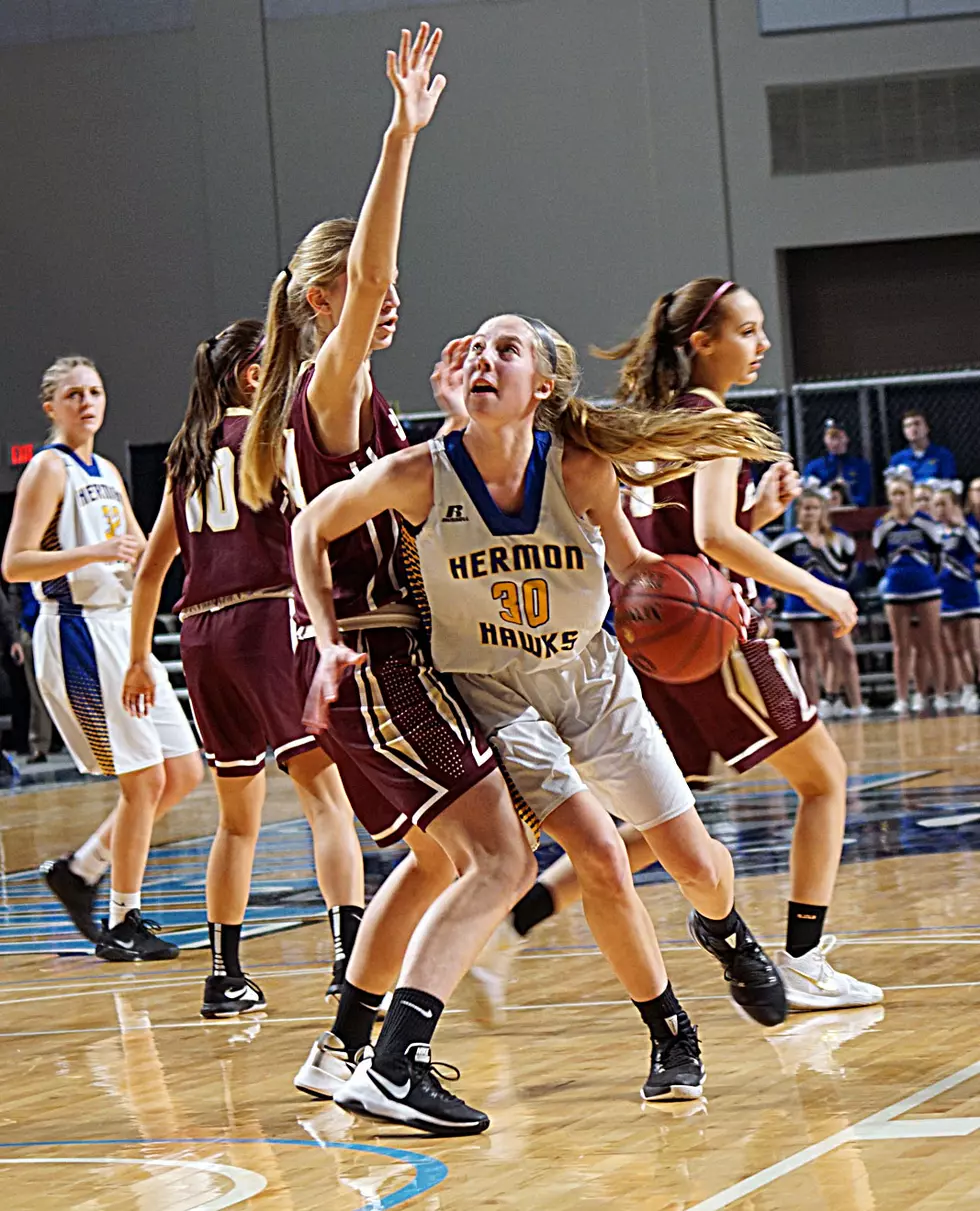 Press Lifts Top-seed Hermon Over Caribou [GIRLS]
Jeff Tuttle, Townsquare Media Bangor
The top-seed Hermon Hawks pressed the Caribou girls into submission Saturday afternoon, running away in the second half to a quarterfinal victory in Bangor.
Caribou held tough in the first half, trailing only by 3 points at halftime. From there, Hermon applied intense defensive pressure to the young Vikings squad. Hermon built a 10-point lead by the end of the third quarter and widened it at times to 20 points in the fourth.
The final score was 59-36.
Senior Lauren Plissey led the Hawks -- and all scorers -- with 15 points. Sophomore Grace Page had 11 points.
For Caribou, sophomore center Paige Eslping 10 points. Searra Herbert and Gabrielle Marquis each had 9 points.
The Caribou Vikings finish the season at 9-11. It was Caribou's first trip to the tournament since 2011.
More From 92.9 The Ticket