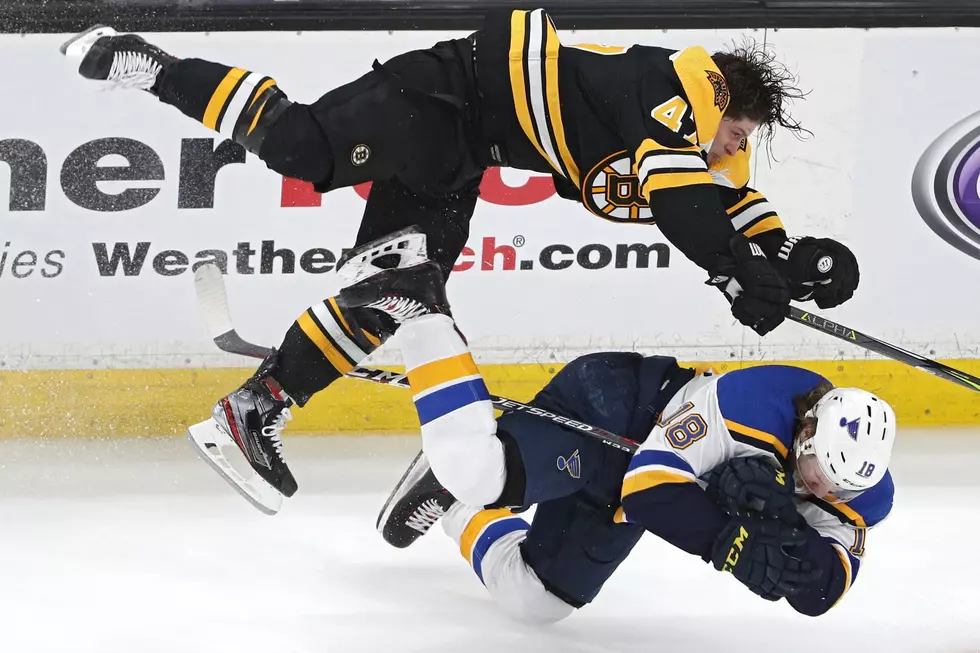 Getty Images
You've probably heard the number. 77% of the time, the team that wins game one wins the Stanley Cup. The Boston Bruins don't want to hear any of that.
Game two tonight at Boston Garden with the B's leading 1-0 but the players are not offering any kind of bulletin board material.
Keep in mind, the Blues lost game one of the Western Conference Final to San Jose and still won the west.
Check out some of the storylines from Bruins players after the last practice before tonight's game...
More From 92.9 The Ticket