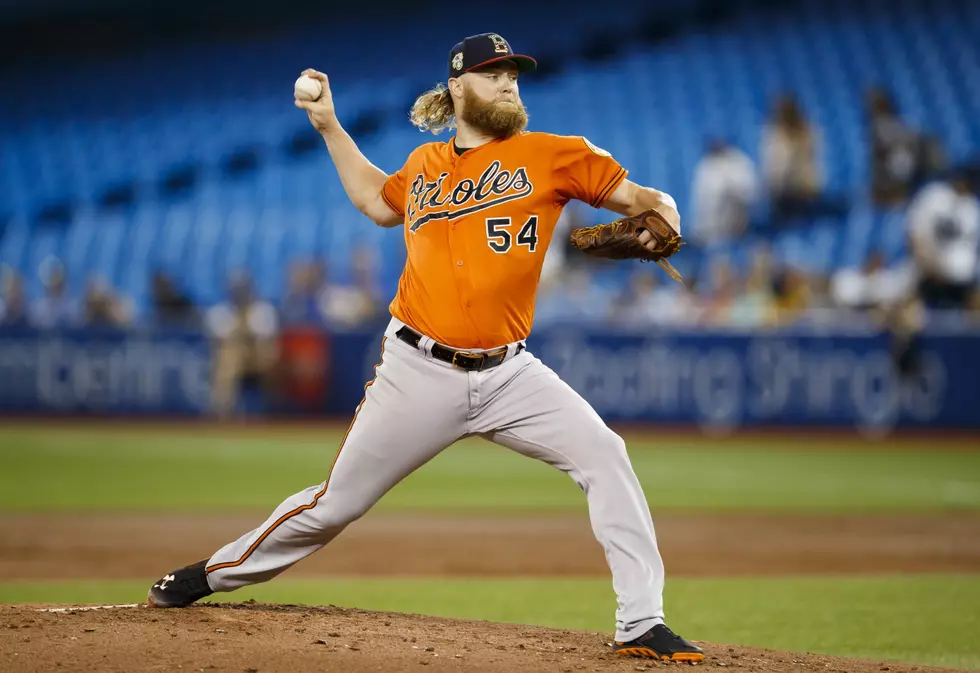 Sox Trade For RHP Cashner [VIDEO]
Getty Images
The Red Sox have acquired a fifth starter, trading for RHP Andrew Cashner from the Baltimore Orioles. He is expected to start against the Toronto Blue Jays Tuesday night.
The Sox give up two 17-year-old players from the Dominican Summer League. INF Noelberth Romero and OF Elio Prado.
Cashner is 32-years-old and a free agent at the end of the year.
He is 9-3 with a 3.87 ERA in 17 starts for a bad Baltimore team. His ERA is 1.41 in his last five starts.
More From 92.9 The Ticket