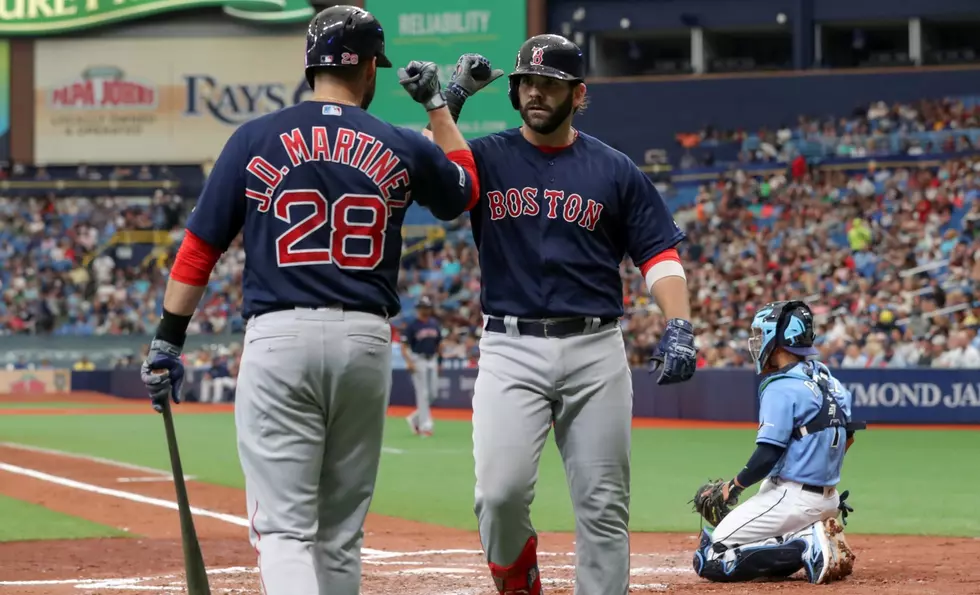 Sox Win In 11, Sweep Rays [VIDEO]
Getty Images
Make it a weekend sweep for the Red Sox down in Tampa Bay. On Easter Sunday, the Sox won it 4-3 in 11 innings.
The winning run came in the 11th when Rafael Devers singled, Michael Chavis walked, Jackie Bradley Jr put down a sacrifice bunt and Christian Vazquez hit a sacrifice fly.
David Price got no decision in the game but pitched well for five innings. He struck out 10 Rays and allowed just two runs.
Mitch Moreland hit another home run and Xander Bogaerts drove in two runs.
The Boston bullpen worked six innings, giving up just one run. Marcus Waldren got the win and Ryan Brasier picked up the save.
The Sox improve to 9-13 and gain three games in the standings to Tampa Bay. Now just five games back.
It's back to Boston for the next 10 games, beginning with Detroit Monday night. Live coverage on Sports Radio 92.9 The Ticket begins at 6:10pm.
More From 92.9 The Ticket