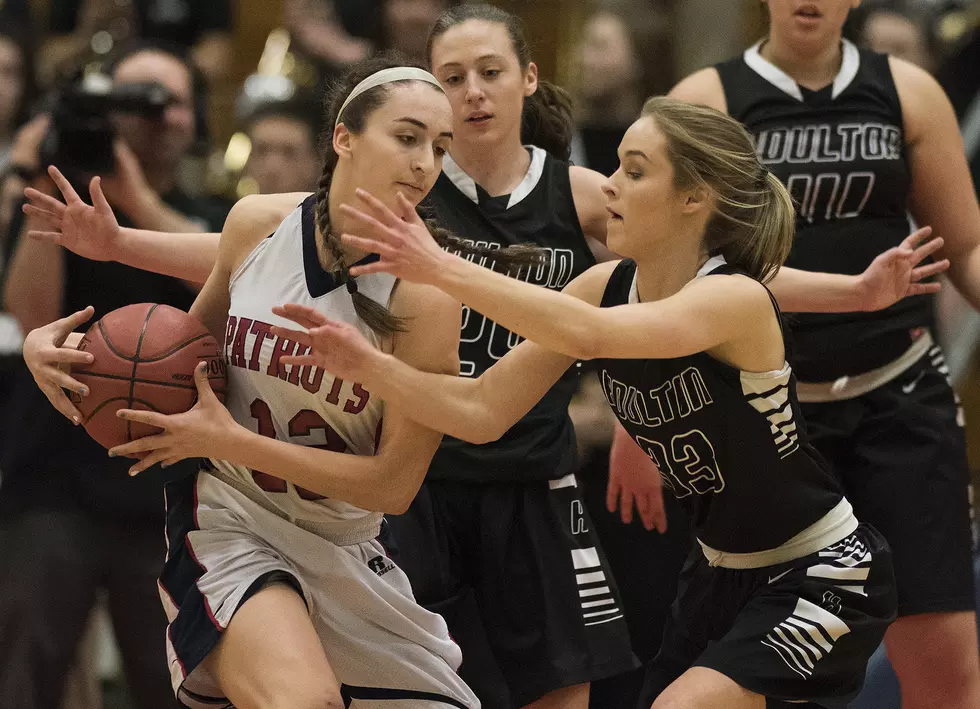 Houlton Falls In State Title Game To Driven Gray-New Gloucester Team [GIRLS]
Kevin Bennett Photo
The Houlton Shiretowners came up short in their bid for a third straight state title Friday night, falling to a Gray-New Gloucester team driven to avenge its loss in last year's state finals.
The Patriots dominated the offensive glass, often getting two or three shots at the basket on their way to a 35-31 win and a Class B state championship, the school's first-ever girls' state basketball title.
Houlton was able to cut the lead to two points late in the game, but Gray-New Gloucester sophomore Briana Jordan sealed the win with two key free throws in the final seconds to make it a two-possession game.
Junior Skye Conley of the Patriots dominated the paint in the second half with 12 points.Jordan added seven points, including those two key free throws. Senior Isabelle DeTroy had six points.
Houlton's junior standout Kolleen Bouchard led the Shiretowners with 16 points.
Houlton finishes the season at 20-2.
New Gloucester finishes the season with a 21-1 record.
More From 92.9 The Ticket