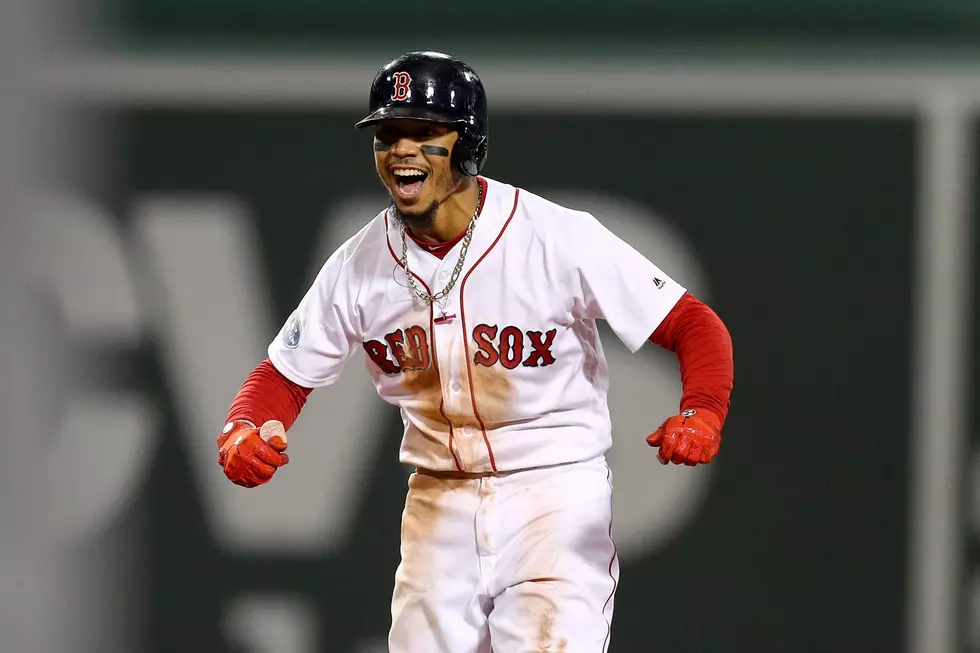 Mookie, Sox Agree on $27M Deal
Getty Images
The Red Sox and Mookie Betts have agreed to a one-year, $27 million dollar contract that will avoid arbitration. Now the question is - will it be his last year in Boston?
ESPN's Jeff Passan is reporting the deal happened just before the 1pm deadline today.
The $27 million is a new record for arbitration.
Betts will be a free agent at the end of this 2020 season.
This story will be updated.
NOTE: Reports are that the Sox and Jackie Bradley Jr. have agreed on an $11 million,  one-year deal and that Matt Barnes ($3.1M), Heath Hembree ($1.6M) and Brandon Workman ($3.5M) have agreed on deals to avoid arbitration.
More From 92.9 The Ticket