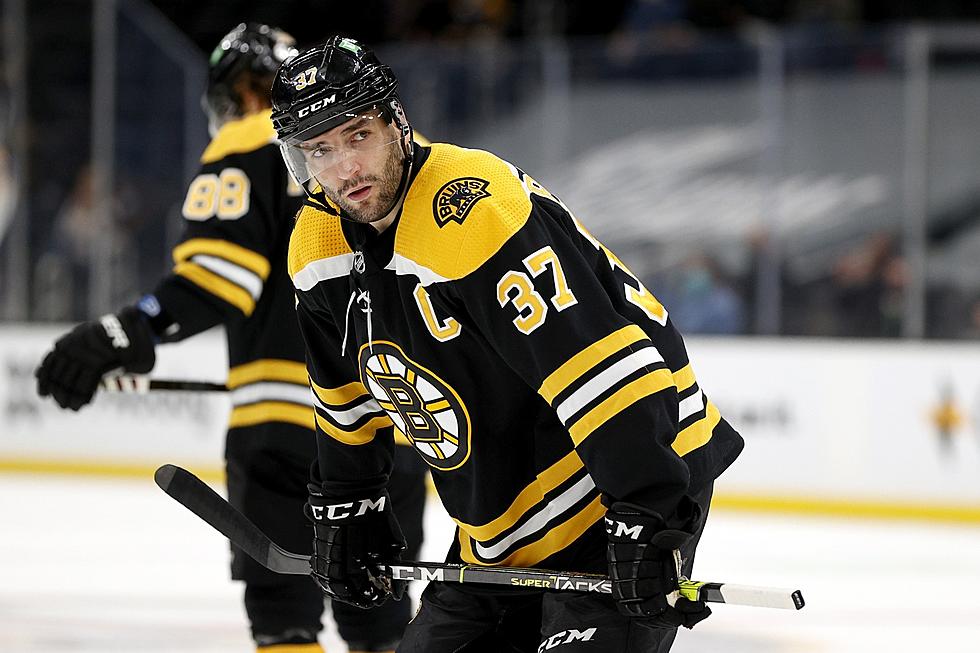 Boston Bruins Will Never Have a Player With This Jersey Number. Here's Why.
Maddie Meyers/Getty Images
Sports jerseys are a valued commodity, especially if they're signed.  Fans spend hundreds of dollars for their favorite player and numbered jersey.
Hockey, in particular, has frenzied fans, retired numbers, and is steeping in history.
As I was thinking about sports numbers, like #37 Patrice Bergeron, my favorite Bruins player, I pondered what the numbers represent.
In a recent Reddit post which asked, "Which player do you think of if the number is 42?"  I immediately went to Jackie Robinson.
If someone asked about number 3, I would immediately think of Dale Earnhardt.  And what would you say if I about jersey number 12.  Yes, Tom Brady.
According to hockeyquestion.com, the Boston Bruins have the 3rd most retired numbers in the NHL, with 12.  The Toronto Maple Leafs have 13, and the Montreal Canadiens have the most retired numbers at 16.  Considering they are all part of the Original Six, it's no surprise as these players are legends of their team.
Another question is number 69 allowed in the NHL?  The numbers which players stay away from are 66, 69, and 99 for obvious reasons. In fact, according to nhl.com, only 2 players in NHL history have ever worn #66 and only two wore #69.
Ironically, Pittsburgh Penguins superstar, Mario Lemieux, was one who wore a number 66 sweater.  His reason was based on his manager's suggestion to pick Wayne Gretzky's number flipped upside down.  Lemieux's name is synonymous with #66.
Gretzky is known as the greatest player of all time in the NHL.  That's common knowledge, but did you know no team is allowed to use his number 99? Not the Bruins, Canadiens, Blackhawks, Red Wings, Maple Leafs, nor the Rangers, all the Original Six, are not allowed to use #99.
In 2000, in honor of Gretzky's phenomenal career and all he did for the NHL both on and off the ice, the league retired #99 across the NHL. That's why no team can ever use that number again.
Meanwhile, I'll keep wearing my #37 for good luck to the team who has the best record in the NHL this season, our Boston Bruins.
24 Things to Do During the New England Winter if You Aren't Into Winter Sports
These Are 25 of the Best Sports Bars in New Hampshire and Massachusetts
Below are the best sports bars and restaurants to catch a game in Massachusetts and New Hampshire.
More From 92.9 The Ticket