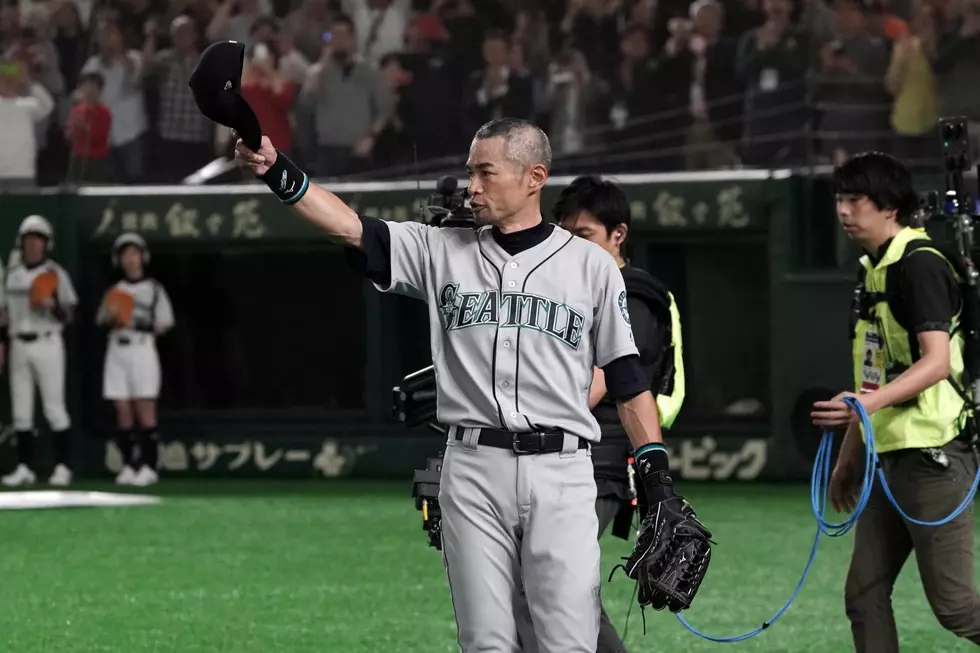 Ichiro Calls It A Career [VIDEO]
Getty Images
Ichiro Suzuki called it a career in the 8th inning of today's MLB regular season game between his Seattle Mariners and the Oakland A's at the Tokyo Dome in Japan.
M's manager Scott Servais sent Ichiro out to play rightfield in the 8th and then let him have a final curtain call to an entire nation...
The 45-year-old Ichiro is a sure-fire Hall of Famer. His 3,089 hits in MLB, combined with another 1,2278 in Japan, totals a record 4,337 hits.
In 2001 Ichiro won the AL Rookie of the Year and AL MVP Awards. He was a 10-time All Star and won 10 Gold Glove Awards.
NOTE: The Mariners beat the A's 5-4 in 12 innings. The M's won both games in Japan. The Red Sox play the Mariners next Thursday night in the Sox season opener. The game is live on Sports Radio 92.9 The Ticket.
More From 92.9 The Ticket