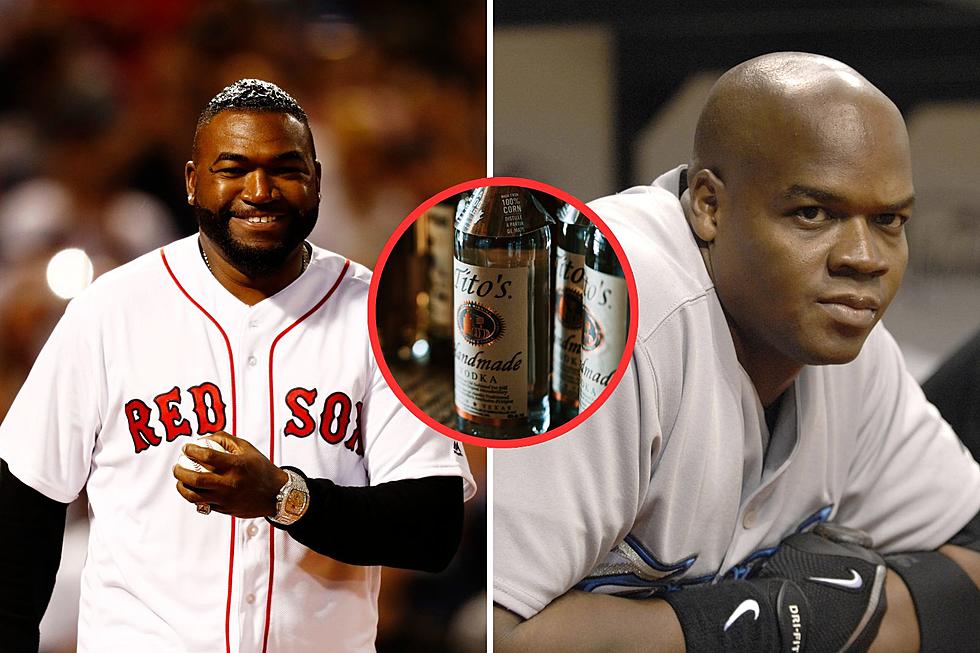 Big Papi Prankster: The Time Boston Red Sox' David Ortiz Spiked Water With Vodka
Getty Images / Hermes Rivera
David Ortiz Inducted into Hall of Fame
It's no shock that this past summer, David Ortiz was inducted into baseball's Hall of Fame. Between his stats, helping the Red Sox "reverse the curse" and win their first World Series title in 86 years, and countlessly putting the entire city of Boston on his back (especially after the Marathon Bombing) -- it was bound to happen.
All of that and more is also among the many reasons that since Big Papi was traded from the Minnesota Twins to the Boston Red Sox back in 2002, he was instantly a fan favorite.
Another reason? His playful personality. Which hasn't gone anywhere and we were reminded of that back in 2019.
David Ortiz on FOX Sports
According to FOX Sports, Big Papi has been a member of the FOX Sports team as an MLB Studio Analyst since back in 2014, when he first appeared as a guest studio analyst for that year's World Series. He's been making sporadic appearances ever since.
One of his most popular (and hilarious) appearances, though, came back in 2019 when he was sitting behind the same desk as another former MLB great and fellow Hall of Famer, Frank Thomas.
During a commercial break but while cameras were still rolling, Big Papi decided to prank "the Big Hurt" (as Frank Thomas was known throughout his active career) by spiking his water bottle with Tito's.
And truthfully, it's still debated what's more impressive about the whole clip -- the fact Big Papi was savage enough to pull off the prank in the first place, or that it took Frank Thomas so long to realize that something was wrong with his water.
Seriously, a solid five seconds went by before Frank even realized there was something up/he felt the vodka burn. Man must love him some Tito's and wasn't even phased at first!
And of course, Papi ending the whole prank with a five-word knockout:
Get the party started early!
Former Red Sox 1st Baseman's Massachusetts Mansion on the Market
LOOK: The best minigolf in every state
Using 2022 data from
Tripadvisor
,
Stacker
compiled a list of the highest-rated minigolf courses in all 50 states including Washington D.C.
More From 92.9 The Ticket