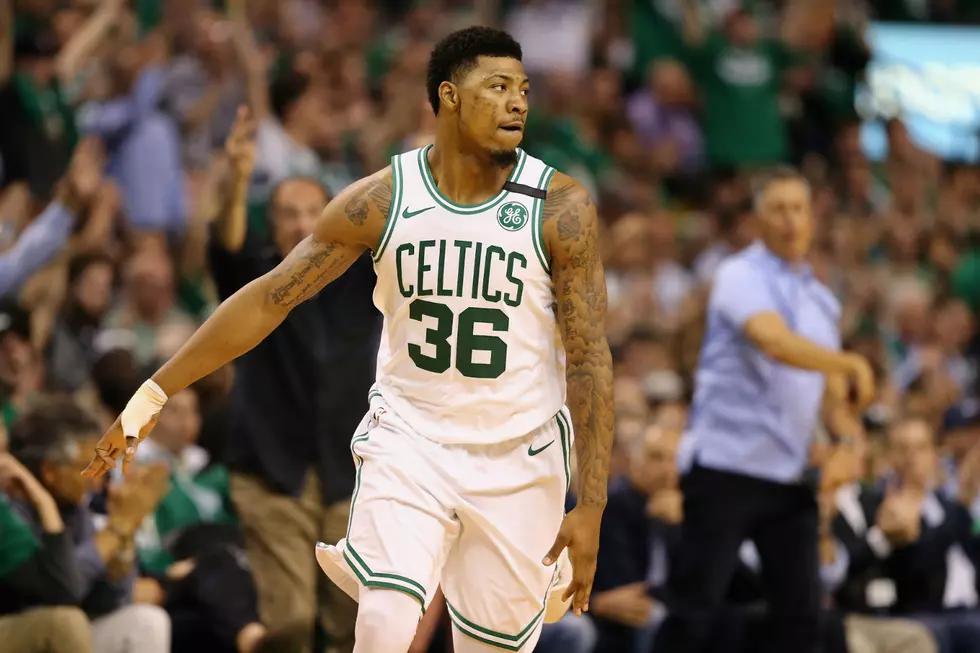 Source: Marcus Smart Unhappy With Celtics' Lack Of Communication
Maddie Meyer, Getty Images
Marcus Smart, seeking a new multi-year deal with the Celtics, has grown "hurt and disgusted" by the lack of calls he has received from the team since free agency began on July 1, a source told Mark Murphy of the Boston Herald.
Smart, a restricted free agent, was hoping for something beyond the $6.05 million qualifying offer he received from Boston on June 29.
"He would have thought there would have been some kind of three- to four-year deal from them to show they're interested," said Murphy's source, who was described as someone close to Smart's camp. "But the qualifying offer is the only one he has received, and there's been no talk since free agency opened."
Smart certainly believes he's worthy of a multi-year deal. Following the Celtics' season-ending loss to the Cleveland Cavaliers in Game 7 of the Eastern Conference Finals, Smart told ESPN that he thinks he's worth more than $12-14 million.
"He's just hurt and frustrated that Danny hasn't reached out," Murphy's source said. "That's the most discouraging part of this whole thing. The last contact was a few days before free agency started."
More From 92.9 The Ticket