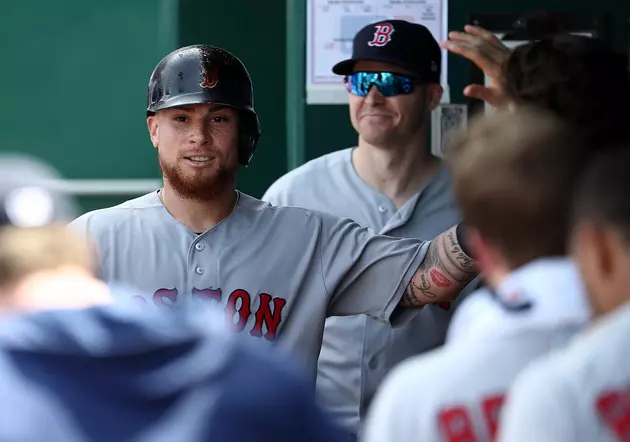 Sox Finish Their KC Sweep [VIDEO]
Getty Images
The Boston Red Sox offense scored seven runs while the piching staff used seven pitchers to hold off the Kansas City Royals 7-5 Thursday afternoon. It means a three game sweep for the Sox heading into the big weekend series with Tampa Bay.
After spotting KC the first two runs of the game, the Sox scored four times in the 3rd inning to grab a lead they would never give up.
The big hit from Mookie Betts...
Christian Vazquez and Rafael Devers also drove in two runs each to extend the lead.
Meanwhile, manager Alex Cora started Ryan Weber but lasted only 1.1 innings.
In came Colten Brewer, Marchus Walden, Ryan Brasier, Josh Taylor, Heath Hembree and Matt Barnes to work the rest of the 7.2 innings.
The win puts the Sox at 33-29 as they came back to Fenway for the series with the Rays.
More From 92.9 The Ticket