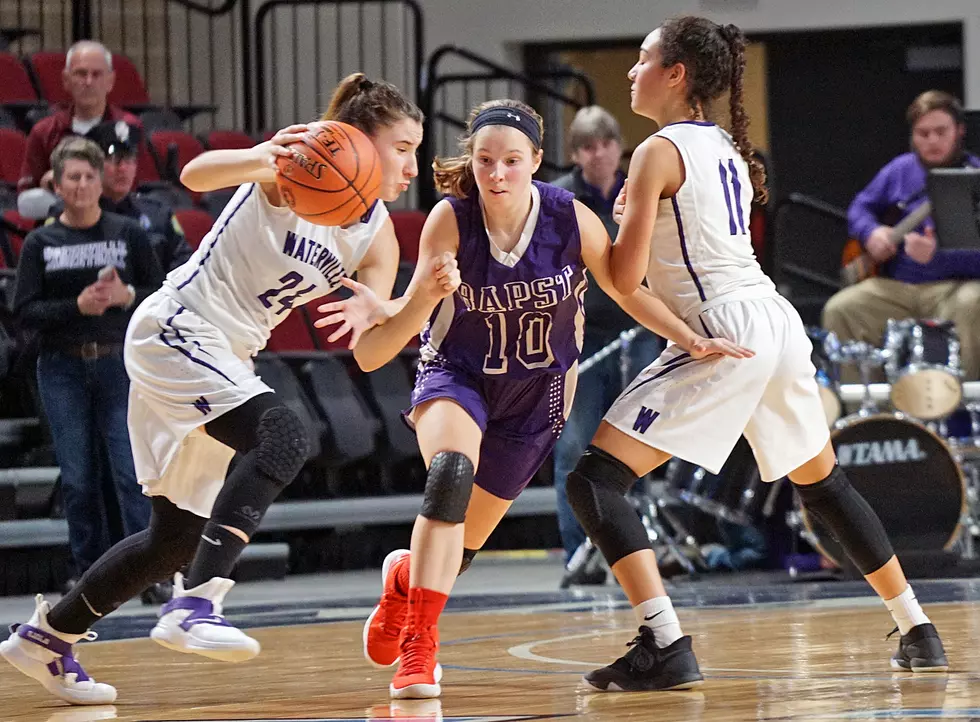 Waterville Advances Over John Bapst In B North Quarterfinal [GIRLS]
Jeff Tuttle, 92.9 The Ticket
Waterville Purple Panthers Vs. John Bapst Crusaders
The undefeated Waterville Purple Panthers turned on the offense in the fourth quarter to pull away form the John Bapst Crusaders Friday night in Bangor.
The No. 3 Purple Panthers started the fourth quarter with a 9-0 run on their way to a 43-35 win over No. 11 John Bapst at the Cross Insurance Center.
It was a valiant effort from the Crusaders, who handled the Panthers pressure defense and held a four-point lead after three quarters. But turnovers plagued both teams and Waterville outscored Bapst 23-10 in the fourth quarter.
Junior forward Sadie Garling finished with 19 points for Waterville.
Sydney Ellis led Bapst with 11 points.
Waterville improves to 19-0 on the season.
John Bapst finishes the season at 6-13.
More From 92.9 The Ticket