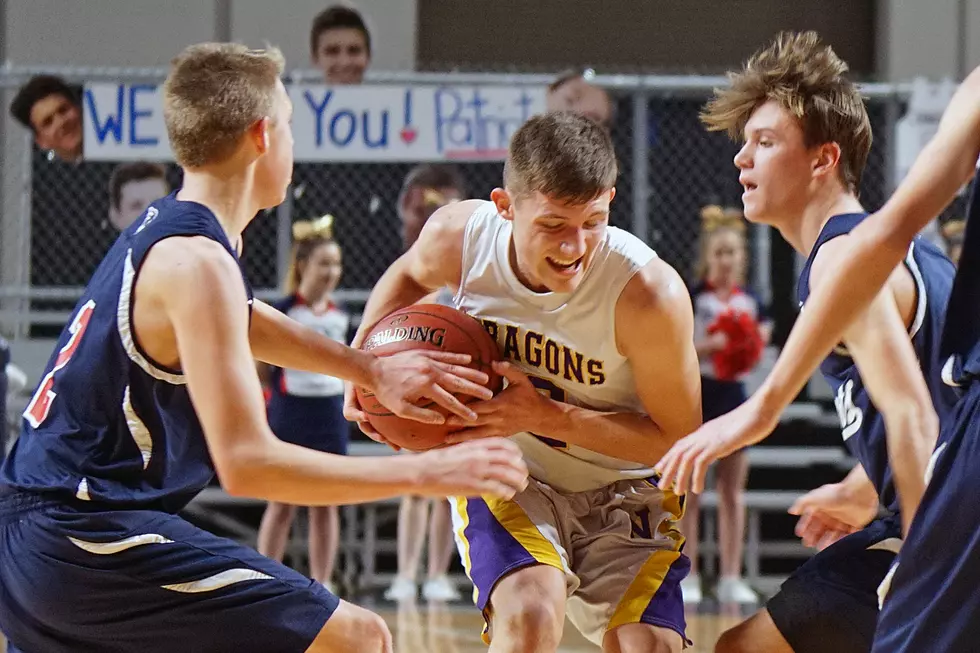 Woodland Outlasts Bangor Christian In Back-and-forth Battle [BOYS]
Jeff Tuttle, Townsquare Media Bangor
The top-seed Woodland Dragons has all they could handle with No. 8 Bangor Christian Monday night before pulling out a quarterfinal win at the Cross Insurance Center in Bangor.
Woodland was able to pull away late in the fourth quarter for a 53-45 win over the Patriots after leading by only two points after three quarters.
Drew Hayward had 16 points for Woodland and Justin Worden had 15 points.
Bangor Christian senior standout Dean Grass scored 24 points in the contest, surpassing 1,000 points in his high school career.
No. 1 Woodland Dragons (16-3) will play No. 5 Schenck in the semifinals at 8:35 p.m. on Thursday at the Cross Insurance Center.
More From 92.9 The Ticket