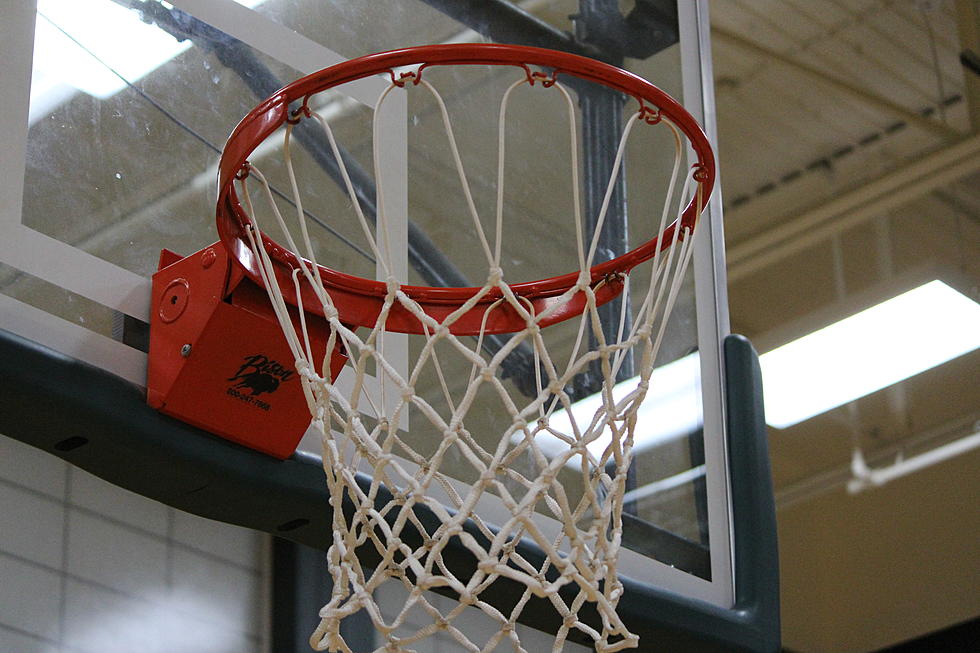 Brewer Girls Defeat Messalonskee 49-36 [STATS]
Photo Chris Popper
The Brewer Girls Basketball Team evened their record at 1-1 this season with a 49-36 victory over Messalonskee in Oakland on Tuesday, December 13th.
Brewer led 14-11 at the end of the 1st Quarter and 24-14 at the end of the 1st Half. The Witches led 40-29 at the end of the 3rd Quarter.
Brewer was led by Allie Flagg who finished with 18 points. Jillian Ford had 12 points. The Witches were 12-17 from the free throw line and had 1 3-pointer, by Kaylee Dore.
Messalonskee was led by Ashley Mullen who finished with 15 points. Lexis Bayne had 6 points. The Eagles were 1-5 from the free throw line and had 3 3-pointers. Ashley Mullen had 2 3-pointers and Chloe Michaud had 1 3-pointer.
Brewer is now 1-1 on the season. They play at home against Nokomis on Friday, December 16th at 5:30 p.m.
Messalonskee is 0-2 on the season. The Eagles play at home against Skowhegan on Friday, December 16th at 6:30 p.m.
Thanks to Jordan Goodrich for the stats!
We are looking for reports from all high school basketball games, wrestling matches and swim meets this winter. Please either email results (copies of book) to chris.popper@townsquaremedia.com or text them to 207-469-8660.
You can nominate someone for the 92.9 The Ticket High School Athlete of the Week. Please email chris.popper@townsquaremedia.com by Monday night December 19th for Week 2's nominees. You can vote in the Week 1 Athlete of the Week Poll HERE. Voting ends Thursday, December 15th at 11:59 p.m.
Line Score
| | | | | | |
| --- | --- | --- | --- | --- | --- |
| |    1 |    2 |   3 |   4 |     T |
| Brewer Girls | 14 | 10 | 16 | 9 | 49 |
| Messalonskee Girls | 11 | 3 | 15 | 7 | 36 |
Box Score
Brewer
| | | | | | |
| --- | --- | --- | --- | --- | --- |
| Name | PTS | 2PM | 3PM | FTM | FTA |
| Gabrielle Roberts | 0 | - | - | - | - |
| Allie Flagg | 18 | 8 | - | 2 | 2 |
| Jillian Ford | 12 | 4 | - | 4 | 5 |
| Kaylee Dore | 3 | - | 1 | - | - |
| Kathleen Brydges | 0 | - | - | - | - |
| Reece McKenney | 0 | - | - | - | - |
| Mariah Roberts | 4 | 2 | - | - | - |
| Aeri Nichols | 1 | - | - | 1 | 2 |
| Olivia Melvin | 0 | - | - | - | - |
| Jenna McQuarrie | 8 | 2 | - | 4 | 7 |
| Grace LaBree | 3 | 1 | - | 1 | 1 |
| TEAM | 0 | - | - | - | - |
| TOTALS | 49 | 17 | 1 | 12 | 17 |
| | | | | | |
Messalonskee
| | | | | | |
| --- | --- | --- | --- | --- | --- |
| Name | PTS | 2PM | 3PM | FTM | FTA |
| Sophia Ventimiglia | 2 | 1 | - | - | 4 |
| Ashley Mullen | 15 | 4 | 2 | 1 | 1 |
| Sophia Derosby | 4 | 2 | - | - | - |
| Chloe Michaud | 5 | 1 | 1 | - | - |
| Candace Pelotte | 0 | - | - | - | - |
| Macie Gagnon | 0 | - | - | - | - |
| Keira Goldsmith | 2 | 1 | - | - | - |
| Madison Wills | 0 | - | - | - | - |
| Lexis Bayne | 6 | 3 | - | - | - |
| Miranda Wrigley | 0 | - | - | - | - |
| Allie Weeman | 2 | 1 | - | - | - |
| Annabelle Hanscom | 0 | - | - | - | - |
| TEAM | 0 | - | - | - | - |
| TOTALS | 36 | 13 | 3 | 1 | 5 |
More From 92.9 The Ticket