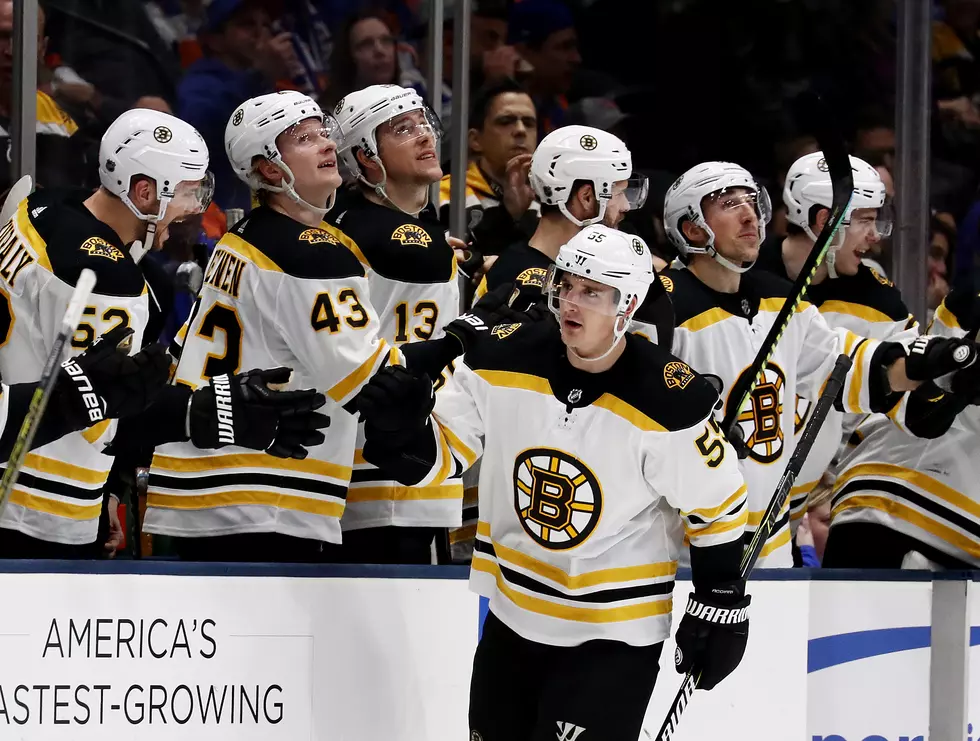 Bruins Pound Isles 5-0 [VIDEO]
Getty Images
Perhaps it was their best game of the season. The Boston Bruins beat a very good New York Islanders team 5-0 on the road last night.
How good were the B's? Fourth liner Sean Kuraly scored twice and linemate Noel Acciari had a goal. Patrice Bergeron and Jake DeBrusk added goals.
Tuukka Rask got his fourth shutout of the season and 45th of his career.
The B's outshot the Isles 39-13.
The game also marked the return of David Pastrnak from a thumb injury. He played just over 14 minutes.
Coach Bruce Cassidy on his team's 44th win...
More From 92.9 The Ticket