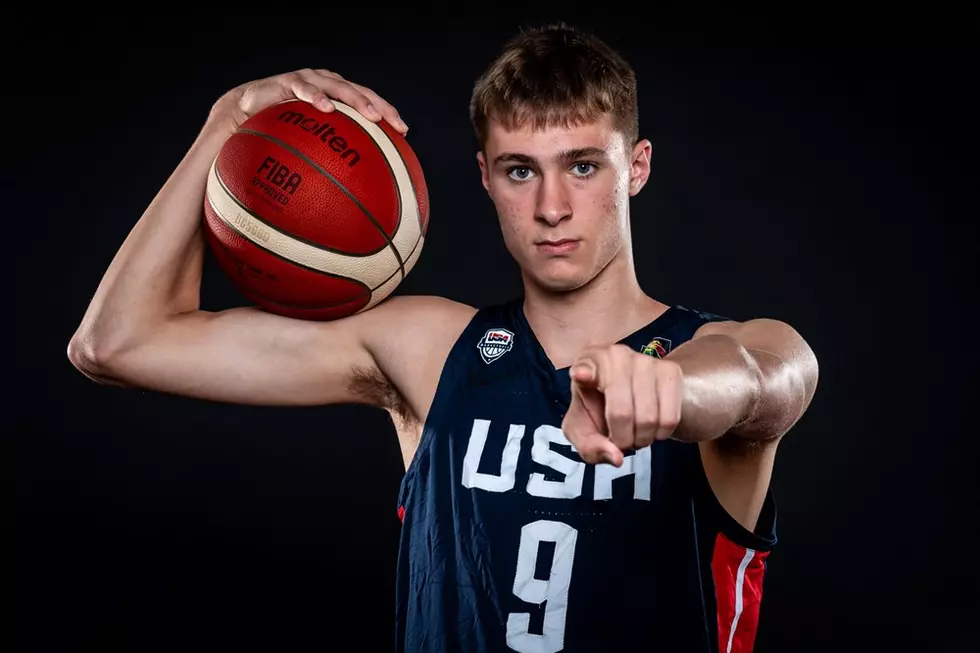 Conversation with Cooper – Flagg's 9 Points 4 Blocks Helps Lead USA to 112-64 Win Over Mali [AUDIO]
https://www.fiba.basketball/
Newport Maine's Cooper Flagg had 9 points and 4 blocked shots on Tuesday afternoon to help lead the USA U-17 Team over Mali 112-64 and a perfect 3-0 record in Pool Play.
Flagg played 16 minutes on Tuesday, and had 9 points to go along with 5 rebounds, 3 assists, 2 steals and 4 blocked shots.
Through the 3 pool games, he is averaging 8 points per game, 8.7 rebounds per game, 1.3 steals per game and 2.7 blocks per game.
Prior to the game Mark Paulette from our Afternoon Show, The Drive spoke with Cooper
Flagg and the USA U-17 Team advance to the Round of 16 where they will play Egypt on Wednesday, July 6th at 12:15 Eastern Time. You can watch the game HERE
You can rewatch the game against Mali below
More From 92.9 The Ticket