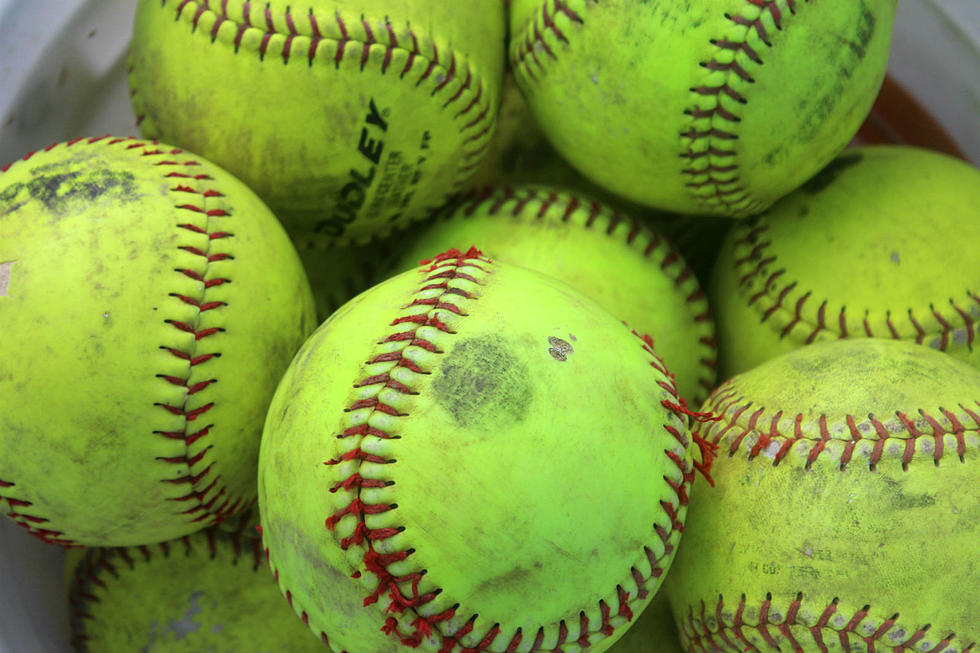 Ellsworth Softball Holds Off Hampden 7-5 in Exhibition Game Wednesday
Photo Chris Popper
The Ellsworth Eagles Softball Team hung on to beat the Hampden Broncos 7-5 in an exhibition game in  Ellsworth on Wednesday afternoon, April 12th.
Ellsworth scored 4 runs in the bottom of the 1st and added 2 runs in the bottom of the 3rd and 1 more in the bottom of the 4th to lead 7-0. But the Broncos scored 2 runs in the top of the 5th and 3 runs in the top of the 7th.
Anna Stevens started in the circle for the Eagles and she went 4 strong innings, allowing just 1 hit. She struck out 7 and walked 3. Hannah Wagstaff came on in relief, pitching the final 3 innings, allowing 6 hits and 5 runs. She struck out 6 and walked 3.
Natalie Jagels had a triple and drove in a run. Jayden Sullivan had a double and scored twice. Hannah Wagstaff, Morgan Duhaime, and Elizabeth Boles each singled. Brooklynn Carter swiped 2 bases while Hannah Wagstaff stole 1 base.
Catarina Facchini started for the Broncos and allowed 6 hits and 7 runs, 3 of which were earned in 5 innings. She struck out 6 and walked 2. Charlee Chute pitched the 6th innings, holding Ellsworth hitless and striking out 2.
Chute had 2 hits and swiped 2 bases.
Ellsworth will host Oceanside on Saturday, April 15th at 1 p.m. in an exhibition game. Hampden Academy travels to South Portland on April 15th for a 10 a.m. exhibition game.
More From 92.9 The Ticket