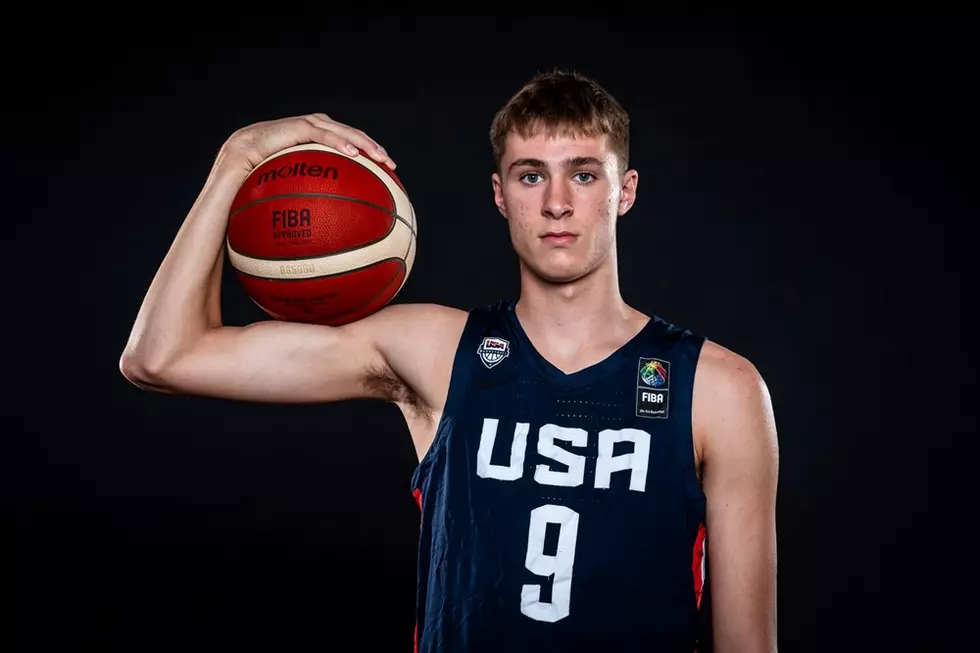 Flagg with Game High 10 Rebounds and 4 Blocks – USA Knocks Out Egypt 103-48 [VIDEO]
https://www.fiba.basketball/
Newport Maine's Cooper Flagg continued to dominate on the boards, as he had a game-high 10 rebounds and 4 blocks as the USA Under-17 Team beat Egypt 103-48 in the Round of 16 on Wednesday afternoon July 6th.
Flagg played 20 minutes pulling down 10 rebounds. He finished the game with 8 points, shooting 4-6 from 2-point and 0-1 from beyond the 3-point arc. He had 2 assists and 4 blocked shots.
You can rewatch the game against Egypt below
The USA will now take on the winner of the Serbia - Dominican Republic game in the Quarterfinals on Friday, July 8th.
LOOK: The states with the most UFO sightings
For each state, we've also included details of famous UFO sightings in that state. Of note is that almost three-quarters of all UFO sighting reports in the United States
occur between 4 p.m. and midnight
, and tend to peak between 9 and 10 p.m. Food for thought next time you're out scoping for alien life. Keep reading to see which states have had the most UFO sightings.
More From 92.9 The Ticket