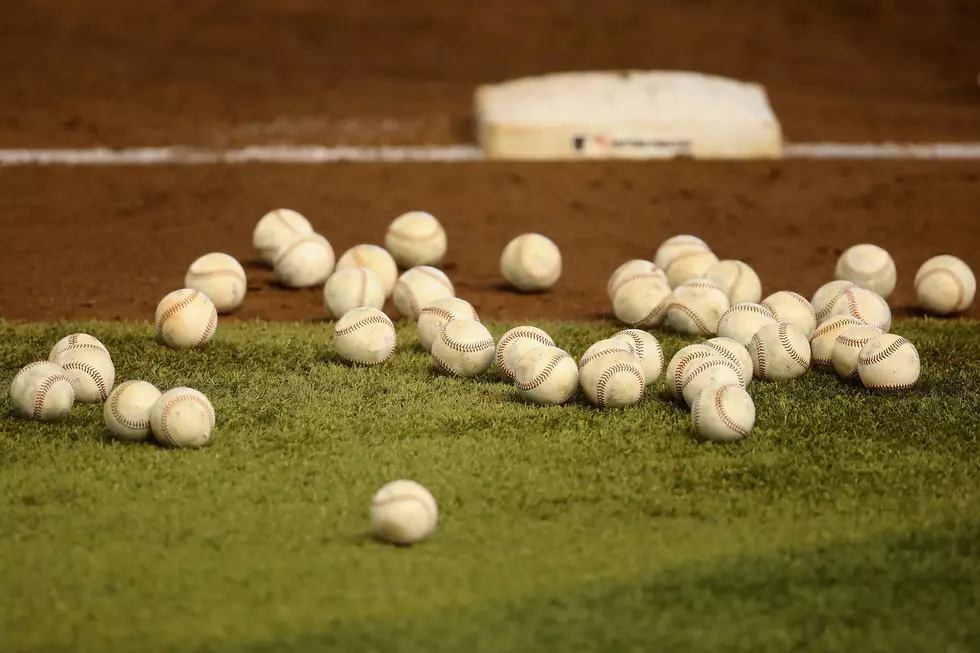 Old Town Rallies with 3 Runs in the Bottom of 7th to Walk-Off Hermon 6-5
Photo by Christian Petersen/Getty Image
Trailing 5-3, the Old Town Coyotes scored 3 runs in the bottom of the 7th inning, with the winning run coming with 2 outs, as Lucas Moore singled in Ian Bouchard and Old Town walked-off Hermon, winning 6-5 on Wednesday, May 3rd.
Gabe Gifford started on the mound for Old Town. Gifford went 4.1 innings, allowing 1 hit and 3 runs. He struck out 11 and walked 8. Owen Rand went 1.2 innings allowing 2 hits and 2 runs, striking out 2 and walking 1. Jordan Craft picked up the win, pitching the 7th inning.
Gabe Gifford batting lead-off reached base 4 times. He had 2 triples, a single and walked once. Jackson Lizzotte had a triple and drove in a run. Brendan Mahaney, Lucas Moore and Matt Brawn singled for the Coyotes.
Chad Willis went 6.0 innings for the Hawks. He allowed 5 hits and 3 runs, striking out 6 and walking 2. Max Hopkins pitched the 7th and was charged with 3 runs, on 2 hits. He struck out 1 and walked 4.
Danny Fowler had a double and drove in a run. Maddox Kinney and Daniel England each had a single for the Hawks.
Old Town is now 4-1. The Coyotes play the Red Riots in Orono on Friday, May 5th at 4:30 p.m
Hermon is now 2-2. They play at Foxcroft Academy against the Ponies on Friday, May 5th at 2 p.m.
You can Vote for the Week 2 High School Athlete of the Week HERE. You may vote as often as you wish. Voting ends Thursday night, May 4th at 11:59 p.m.
You can nominate a Maine High School Athlete for their accomplishments during the week May 1-6 HERE by Sunday, May 7th. We will then put together the list, on Monday, and then you'll then be able to vote on the nominees May 8th - 11th (11:59 p.m.) with the Spring Week 3 Winner being announced on Friday, May 12th. You can vote as often as you wish.
Please let us know in the email why you are nominating someone. Try to be specific with hits, strikeouts, how many goals,  how fast they ran, how high they jumped, etc.
More From 92.9 The Ticket