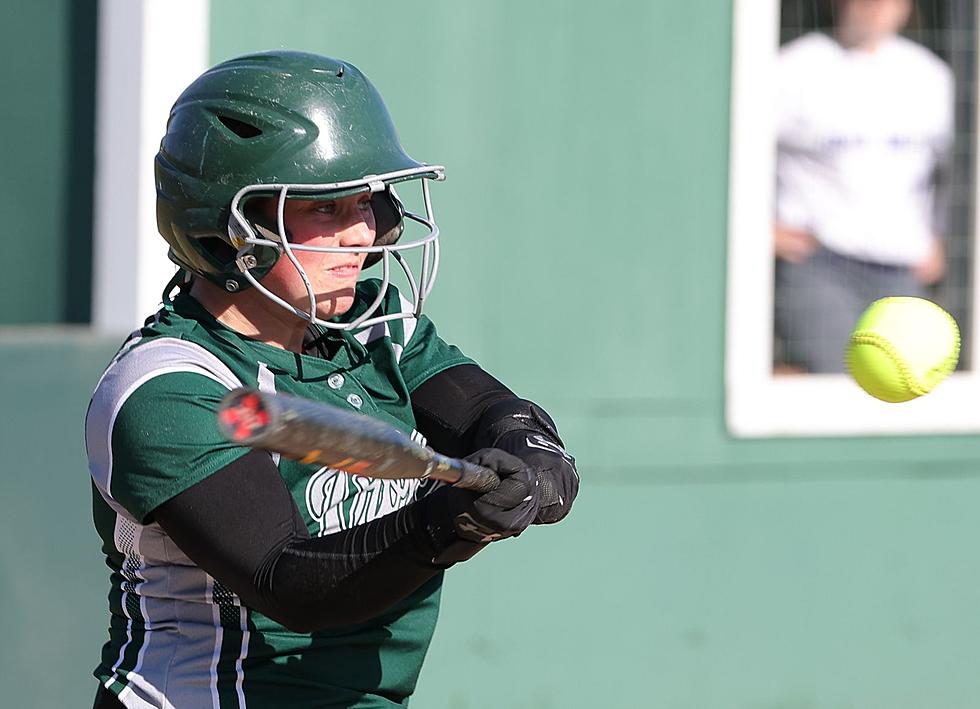 Trojans Open the Season with 12-3 Win Over John Bapst [PHOTOS]
MDI-John Bapst Softball April 28, 2023 Photo Walter Churchill
The MDI Trojans Softball Team was quite possibly the last team to open their 2023 season. It was worth the wait, for the Trojan faithful as they beat the John Bapst Crusaders 12-3 on Friday, April 28th in Bar Harbor.
Addy Boyce was in the circle for the Trojans. She allowed just 3 hits and 3 runs, striking out 8 and walking 2.
Emma Lowell was in the circle for the Crusaders. She went 6.0 innings allowing 11 hits and 12 runs., although just 2 were earned. She struck out 5 and walked 2.
Allibeth Horner and Taylor Grant each had 3 singles for MDI. Addu Boyce, Mollie Gray, Grace Horner, Gracie Parker and Brooke Goff-Perrault all had singles.
For the Crusaders Julia Hagstrom had a double and Olivia Hagstrom and Addison Milligan each singled.
MDI is now 1-0. They will play a doubleheader on Saturday, April 29th when they host Presque Isle.
John Bapst, now 2-1, will play at Ellsworth on Monday, May 1st at 4:30 p.m.
You can nominate a Maine High School Athlete for their accomplishments during the week April 24-29 HERE by Sunday, April 30th. We will then put together the list, on Monday, and then you'll then be able to vote on the nominees May 1st - 4th (11:59 p.m.) with the Spring Week 2 Winner being announced on Friday, May 5th. You can vote as often as you wish.
Please let us know in the email why you are nominating someone. Try to be specific with hits, strikeouts, how many goals,  how fast they ran, how high they jumped, etc
Check out photos from the game
MDI-John Bapst Softball
The MDI Trojan Softball Team hosted the John Bapst Crusaders on Friday, April 28th in Bar Harbor
More From 92.9 The Ticket