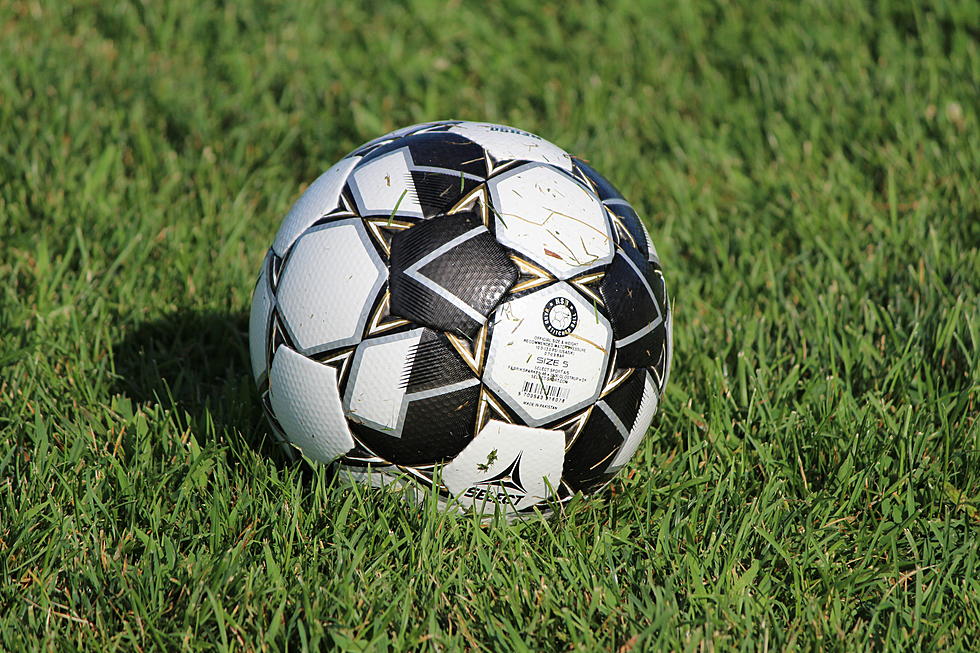 #2 Bucksport Beats #7 Foxcroft Academy 4-0 to Meet #3 Houlton in Semifinals
Soccer Ball Photo Chris Popper
The #2 Bucksport Golden Bucks Girl's Soccer Team remained undefeated on the season, beating the #7 Foxcroft Academy Ponies 4-0 in a Class C Quarterfinal game on Tuesday, October 24th.
Bucksport started off the scoring with 25:08 left in the 1st Half. on a goal by Lily Chiavelli, assisted by Addison Goss.
Bucksport led 1-0 at the end of the 1st Half.
With just 40 seconds gone in the 2nd Half,  Bucksport made it 2-0 on a goal by Natasha Monreal.
With 10:27 left to play Sam Cyr made it 3-0 and with 1:37 left in the game, Ruby Pereira scored, assisted by Haley Rose
Bucksport is now 15-0 while Foxcroft Academy finishes the season 7-7-1.
The Golden Bucks will host #3 Houlton in the semifinals. The Shiretowners beat #6 MCI 1-0 on Tuesday.
The lone goal came from senior Gabby Gentle off an assist by freshman Reagan Wright.
Houlton is now 13-2-0, while MCI finishes the season at 9-6-0.
Thanks to Sarah Lanpher from Buckspsort and Marina Cameron from Houlton for the scores.
More From 92.9 The Ticket