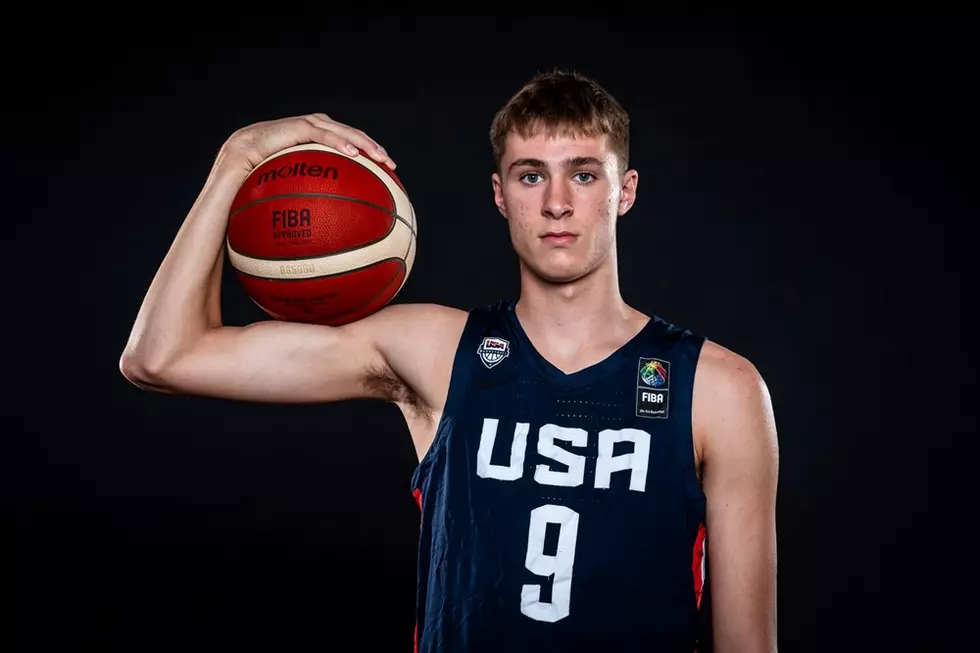 Cooper Flagg Receives 2 More College Offers and Peach Jam Honors
https://www.fiba.basketball/
Thursday was a good day for Maine's Cooper Flagg. He not only receive 2 collegiate scholarship offers but was honored for his work in the Peach Jam.
Then he received an offer from the University of Central Florida
The to top it off, he was named to the 1st Team of the All-Peach Jam, the MVP of the Tournament and Defensive Player of the Tournament!
Congratulations are due as well to Ace Flagg, Cooper's twin brother, who was named to the 3rd Team, All-Peach Jam.
Both Cooper and Ace are rising juniors and are attending Montverde Academy in Florida. Both attended Nokomis High School in Newport, their freshman year, leading the Warriors to their 1st ever Gold Ball State Championship!
LOOK: Do you know these 50 famous acronyms?
This list from
Stacker
features a collection of the most common acronyms and their meanings. Popular abbreviations include establishments like ACLU, YMCA, ad the AARP.
More From 92.9 The Ticket