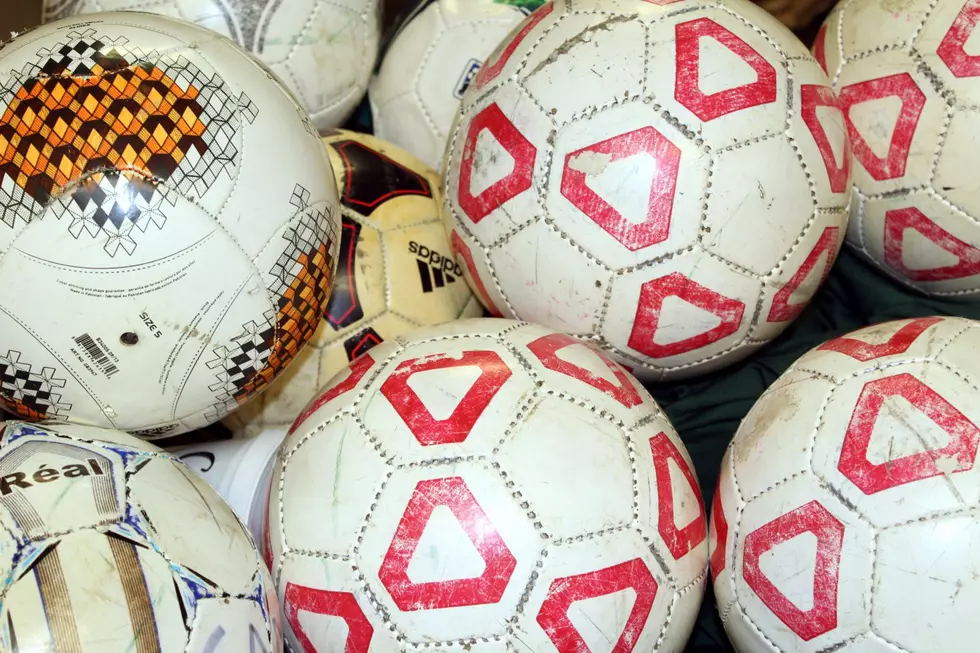 Easton's Sweeney Scores 100th Career Goal Setting Off Fireworks [VIDEO]
Photo Chris Popper
School may not be in session in the Bangor area, but up North, school has started, as has the High School Soccer Season.
Last night, August 21st the Easton Bears defeated the Washburn Beavers 8-0. Owen Sweeney, a senior, scored 5 goals, including his 100th career goal to end the game.
The goal set off fireworks!
That's quite the start to the season!
Best of luck the rest of the way!
Washburn is 0-2 and hosts Central Aroostook on Friday August 25th at 5 p.m.
Easton is 1-0 and plays at Ashland on Wednesday, August 23rd at 6 p.m.
More From 92.9 The Ticket